Age of project manager: Does It Matters or Not?
When pursuing a career in project management, you may wonder if you're too young or even too old to do so. The subject of age among project managers (PMs) has been a lingering question. 
The most obvious answer is that age doesn't matter in starting a career as a PM, as it has no significant impact on the project's success. Companies hire project managers based on their competencies reflected in their portfolios. You can be aged 25 with an impressive roster of completed projects or an entry-level at age 40 but has the right skills for the project goals.   
Read more about why the project manager's age is not a factor for your success and how you can start becoming a PM at any age.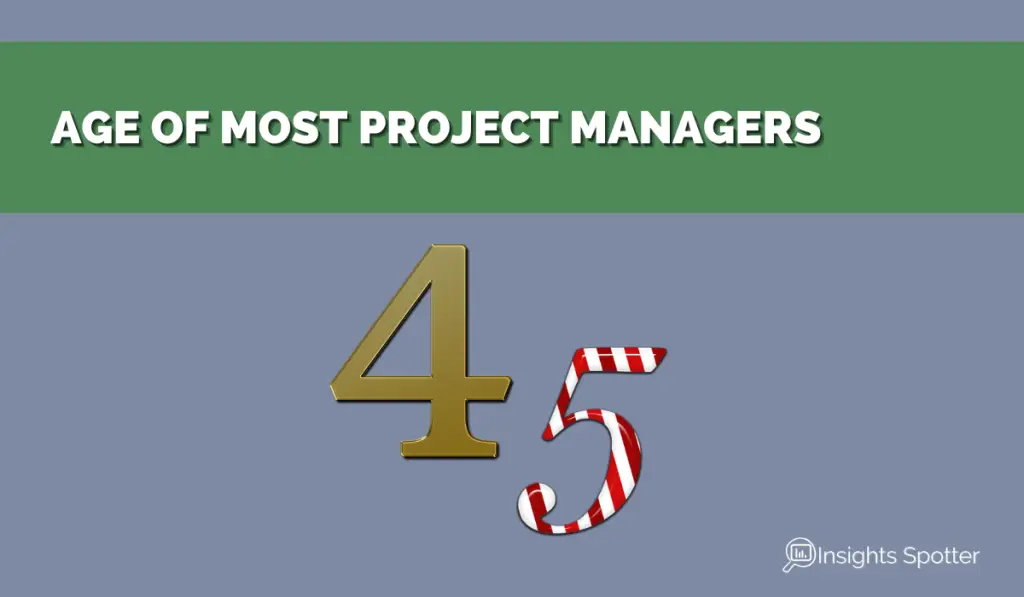 What Age Are Most Project Managers? 
The average age of a project manager is 45 years old. Since the position is managerial and requires leadership skills, most PMs are middle-aged as they usually have enough experience and working knowledge on materializing projects. 
According to research, most PMs in the US are over 40, while those younger cover 29% of the professional bulk. Check out the table below for more details. 
| Age Brackets | Percentage of Project Managers |
| --- | --- |
| 20 – 30 years old | 5% |
| 30 – 40 years old | 24% |
| Over 40 years old | 71% |
Source: 
Zippia Career Expert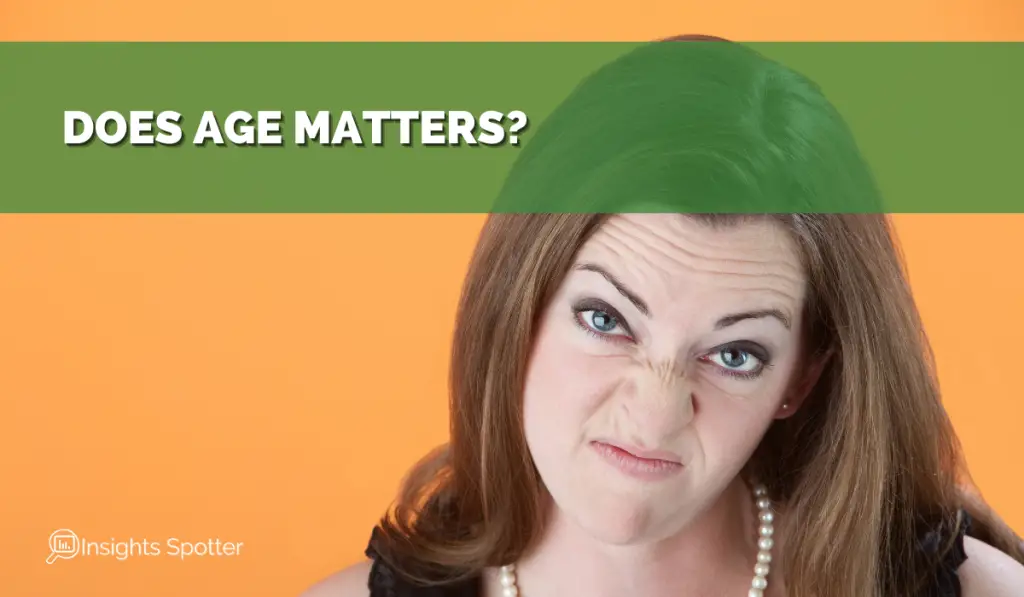 Is Age a Factor in Holding a Project Manager Position?
While it's easy to assume that you have to be older to become a project manager, age has little to zero influence on the work. In short, you can never be too young to start a career as a project manager.
A 2019 study shows that a manager's age does not predict or dictate the success of a project. The conclusion was based on quantitative analysis from data collected from 108 active and former project managers. It suggests that anyone can become a project manager at any age or level, provided they have the right prerequisites.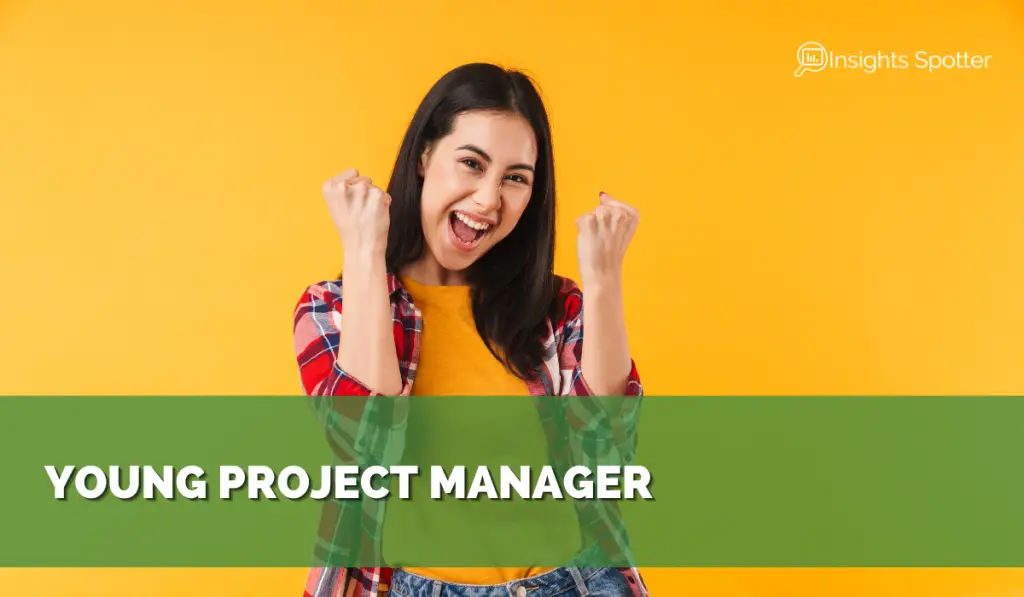 The Advantages of Starting Young in Project Management 
You can start your career path towards becoming a professional project manager even when you're as young as 18. 
There's a strong chance that your training as a PM may have even started in your primary education. Schools have been geared toward project-based learning, allowing children to develop the skills necessary to complete projects. These activities could help you slide into the role of a proper PM.
But if that does not convince you, check out the following advantages of turning project management into a career at a young age. 
An apt understanding of PM principles
Young people have the clear advantage of learning PM concepts and principles quickly as they tend to have sharper memories and a better grasp of these subjects. 
Also, they have more energy to burn the midnight oil and absorb even the most complicated thoughts. For that, they understand theories readily, which allows for smoother application. 
Better adaptability to modern methodologies
Relatively younger people have a blank slate for new ideas. As a result, they could adjust quickly to new project management methodologies like agile, while the older generation leans more toward traditional project management. Still, experience allows them to adapt and still intuitively know what needs to happen regardless of methodology.
But the openness to new approaches and flexibility to traditional ones can become a strong edge for young project managers.
Longer time to hone essential skills 
Starting young paves the way to equip yourself with more skills and master the most important ones as you do your work. Like any other job, you can rely on textbook concepts for a specific time, but at some point, you will have to depend on your experience in the real world.
If you start your PM career in your early 20s, you can accelerate your trajectory by going through trial and error, long-term practice, and networking with other professional PMs.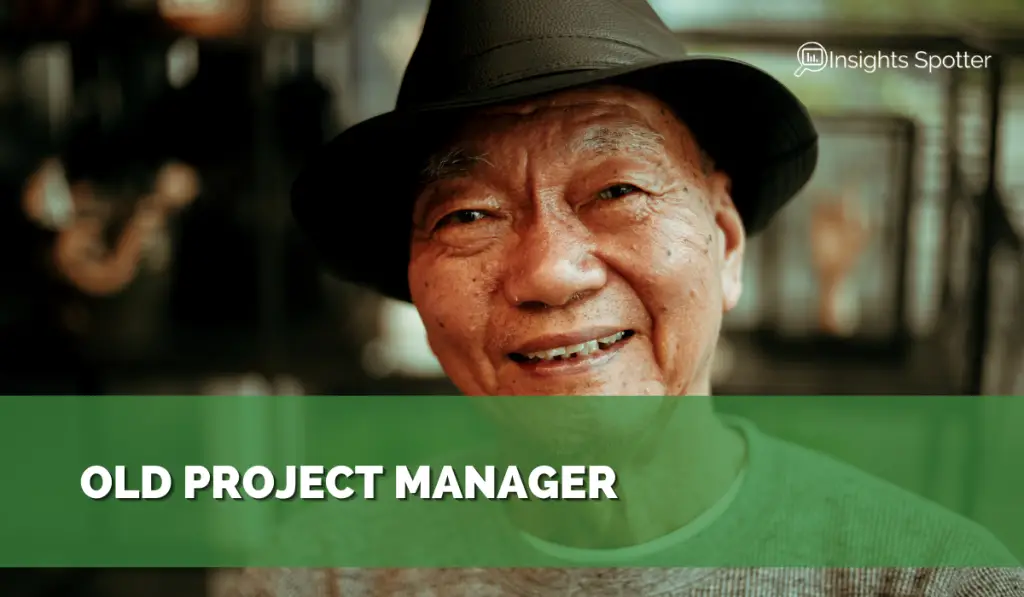 Is It Too Late To Become a Project Manager if You're Old? 
If you have the heart and determination to become a project manager, it's never too late to start your career, even if you're already past middle age and have no experience. The essential skills needed in project management are also the same skills valuable to other roles. For this reason, it's not unusual for a business analyst to shift to project management. 
For example, suppose you have been a procurement manager for decades and want to become a full-time PM. In that case, you can rely on your experience in planning, budgeting, and preparing material resources to push your career. Naturally, you'll need to undergo additional training to gain technical expertise. But the transition is made easier by your previous role. 
On the other hand, if you don't have a similar role but still wish to become a PM, you can start by taking the right online course and certification. A certified PM often has the edge as it entails your strong knowledge of project manager roles.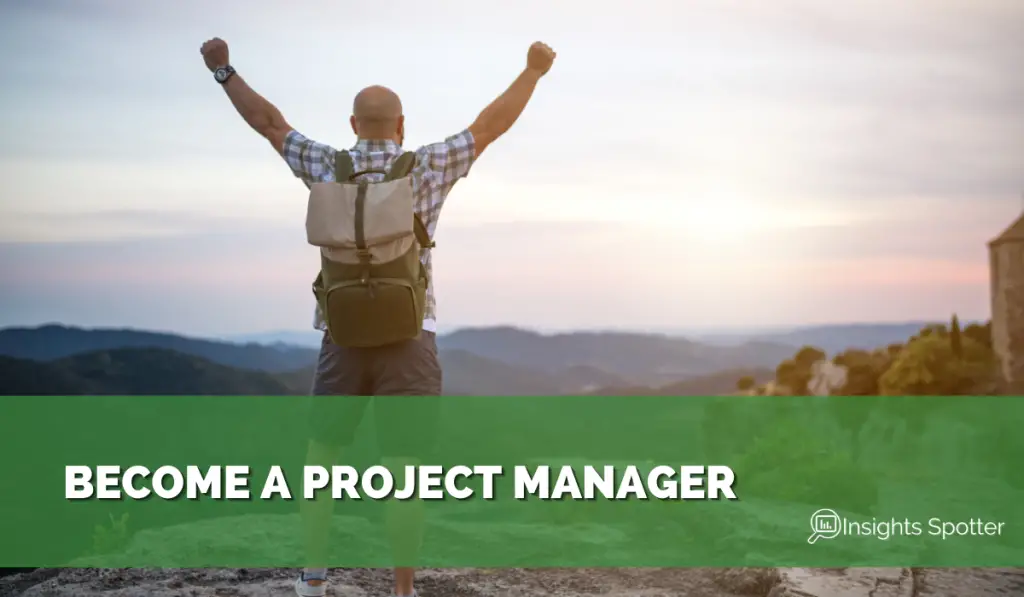 How To Become a Project Manager at Any Age (4 Simple Steps)
You can take on project management regardless of your age as long as you have the mental and physical capacity, as well as desired skills, qualities, and technical know-how for the job. 
You can follow these steps, proven to help even those without prior experience, to establish a successful career as a project manager. 
1. Learn the Responsibilities of a Project Manager 
The first step to becoming a project manager at any age is understanding the roles of the position. But first, you need to know why project management is essential in teams, small businesses, companies, and even large enterprises. 
Project management aims to deliver a valuable product or service through effective leadership, team collaboration, techniques, and framework. 
For example, a company may be developing new software as a product or improving internal transactions and business activities. A project manager helps navigate the direction of the development, from its conception, execution, release, and review. By doing so, project completion is ensured according to plan.
More specifically, here are the primary tasks spearheaded by a project manager.   
1. Lead the project life cycle
On top of the various tasks of a project manager is leading the team or department from the beginning to the end of a project life cycle. Naturally, you must understand the stages involved in the cycle, namely the initiation, planning, execution, monitoring and controlling, and finally, closure. For each phase, a project manager wears different hats suited to accomplish specific stage objectives.
Initiation: This stage focuses on defining the project and answering the most critical questions to have the project started. Depending on the project, you will work with the stakeholders, shareholders, developers, clients, and even government officials. Your role is to visualize the endgame and the primary goal of the project. 
Planning: As a project manager, you will head the planning phase and become responsible for defining the actionable goals, creating timelines and target milestones, coming up with the scope statement, designating roles, and forming a risk management plan.
Execution: In this stage, the actual work that influences the completion of the project is performed. The project manager provides the necessary resources, assigns the tasks, ensures that tracking systems are in place, and motivates the team.
Monitoring and Controlling: Project managers are also responsible for monitoring the quality of work, tracking completion according to the timeline, and adjusting costs and strategies if necessary.
Closure: Launching the product or service marks the closure of the project. As a project manager, you must ensure that the release runs smoothly and the deliverables attain the standard at par with the expectations of stakeholders and shareholders. 
If you want to learn more about phases in project management and detailed steps on starting a project or traditional project management, check out my post:  HOW TO BE SUCCESSFUL IN PROJECT MANAGEMENT, YOUR GUIDE.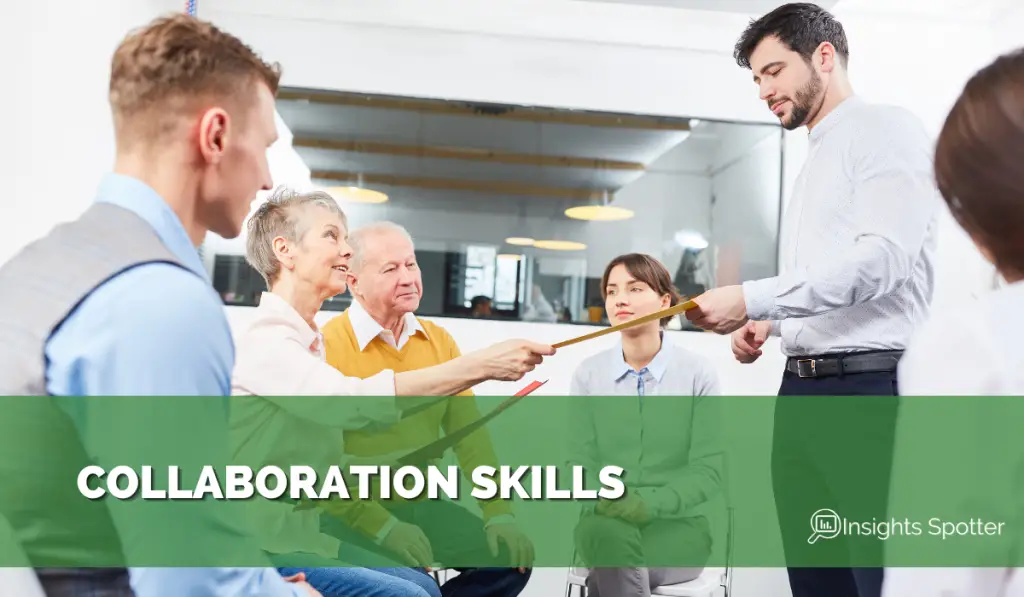 2. Facilitate team-building activities and meetings
Collaboration plays a significant role in the project's success. As much as technical knowledge and expertise create the backbone of developing the deliverables, team dynamics become the glue that holds the project from start to end. 
With that idea, project managers must ensure that the team stays on the same page and remain interconnected. You must facilitate regular meetings to touch base and align goals among the team members.
Additionally, you may want to hold specific events and team-building activities at the start of the project, especially if the team members have no prior working relationship. This could span from training and work outings to milestone parties and meeting icebreakers. 
3. Communicate project status with members and stakeholders
Letting everyone involved inside and outside the project know about its development allows for expectations to be on the same track. 
As a project manager, you are responsible for updating your team members about significant changes that could accelerate or delay specific tasks. In the same way, you also need to inform stakeholders and shareholders about any roadblocks and the milestones completed throughout the cycle.
You can do all these by conducting meetings, creating reports, writing memos, and holding one-on-one conversations with key individuals like the head software developer or head of purchase. 
If you're working remotely, you must master the tools that could help you connect with everyone. These include video-conferencing software like Zoom, team messaging apps such as Slack, and other project management tools like Trello and TeamGantt. 
4. Evaluate the project cycle after completing the deliverables
After launching the product or putting the service in place, it's imperative to understand how the project went from start to finish. This allows you to identify the strengths and weaknesses of the approach used, transactional processes, and other areas of project management. As a result, it will enhance your skills as a manager and allow the company to improve project developments in the future. 
Project evaluation can be as simple as handing out survey forms to team members. In some cases, the administrators may want more in-depth data gathering, such as conducting one-on-one interviews. Either way, the project manager takes an active role in analyzing the data and creating helpful reports.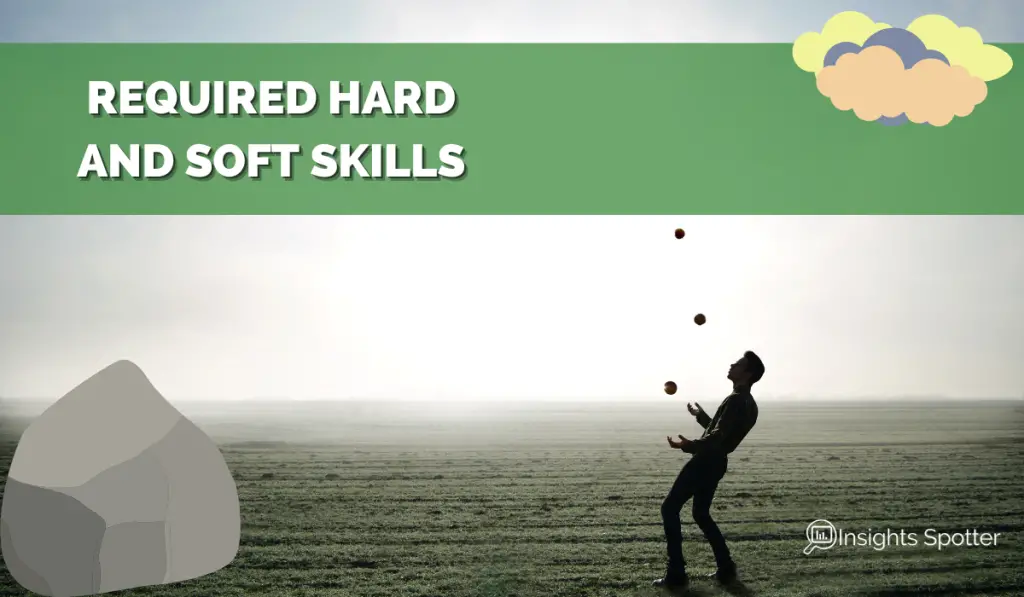 2. Master the Required Hard and Soft Skills 
It's not enough that you know the tasks involved in project management. It would help if you also actively equipped yourself with hard and soft skills that could become your edge over your competitors. Here are the key capabilities you should become proficient at:
Project Management Hard Skills
Project Management Soft Skills
> Organization
> Coaching 
> Planning
> Scheduling
> Negotiating
> Formal writing
> Goal setting
> Prioritizing 
> Budget Management
> Task Delegation
> Risk assessment
> Communication
> Adaptability 
> Resourcefulness 
> Level-headedness 
> Leadership 
> Time management
> Conflict resolution
> Decision-making
> Critical thinking 
> Empathy 
> Active listening
> Motivating and influencing
> Teamwork
Self-Taught vs Formal Project Management Training
With the availability of project management resources, learning the basics of the job can be easier. Still, having formal training as a PM provides a certain edge as far as competition is concerned. But whichever path you start with, take note of the advantages and disadvantages of each approach so you can navigate your way properly towards success.
Self-teaching Project Management 
Learning project management on your own involves collating resources, such as eBooks, guides, videos, etc., to use as references for studying the roles. It might also entail following experts in the field, perhaps via LinkedIn, YouTube channels, and even podcasts.   
Pros: The biggest advantage of self-learning project management is it's free. Unlike formal training, you don't have to invest much and follow a strict structure of understanding the basics of the role. Plus, you can create your timeline and schedule or choose topics.
Cons: While it's relatively free to learn project management, the knowledge and skills you may acquire could simply be on the surface level. Additionally, the lack of a curriculum can set you off and rob you of opportunities to learn advanced approaches and principles.
Getting a Formal Project Management Training
Courses on project management are mostly available online. However, you must ensure that the platform or organization offering the training has good credibility and authority on the subject. 
For example, Project Management Institute (PMI) has online courses ranging from project management for beginners to the basics of disciplined agile and scrum. 
Pros: Courses from authoritative organizations often come with a clean-cut direction towards certification. In some cases, you also receive expert mentorship, which is a huge advantage when you do the actual management. 
Cons: Formal training naturally involves an investment that others may find expensive. But there's no doubt that the money you're putting in is worth every cent as the course covers everything you need to know about project management and more.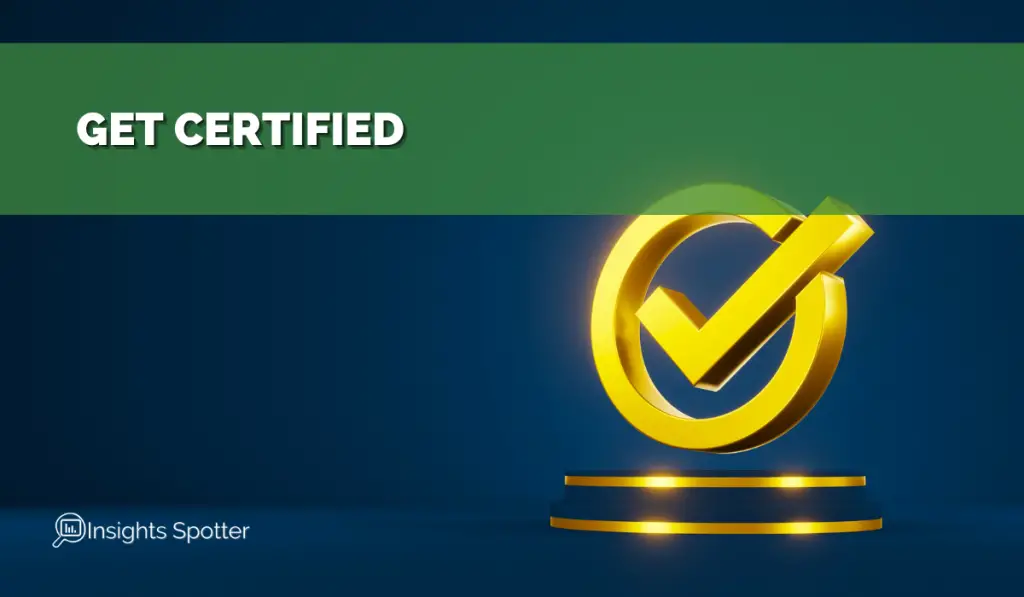 3. Get Certified as a Project Manager 
After learning the fundamentals and contemporary trends in project management, take your career path to a higher level by getting certified as a project manager. A certification strengthens your integrity, expertise, and qualification when applying for a job. It makes you stand out and helps build trust among your clients. 
Likewise, companies with certified project managers can also take advantage of the competence of their employees. For instance, projects handled by certified PMs are usually more successful, which in turn, translates to better profits. Plus, employees tend to be more motivated and reliable regarding collaborative tasks.  
You can get a project management professional (PMP) certification along with others, such as agile and scrum certifications from PMI. 
4. Earn Sufficient Experience 
It's improbable to land a major project if you are an entry-level PM. Your best bet is to have broader experience under your belt. To do that, consider starting small or being under the wings of an established project manager. 
You can start as a volunteer, especially for community organizations that often do projects. Take the role of a project coordinator with the goal of applying the theories and skills you acquired. 
If you're aiming to become a professional PM to software companies, you can get into the industry by starting from a different but related position. For instance, consider applying as a business analyst or a test manager. Once you're in, you can participate in ongoing projects and showcase your abilities.
Additionally, attend conferences and networking events where you can connect with other project managers and businesses. You can also offer your services to teams and small business owners as a side hustle.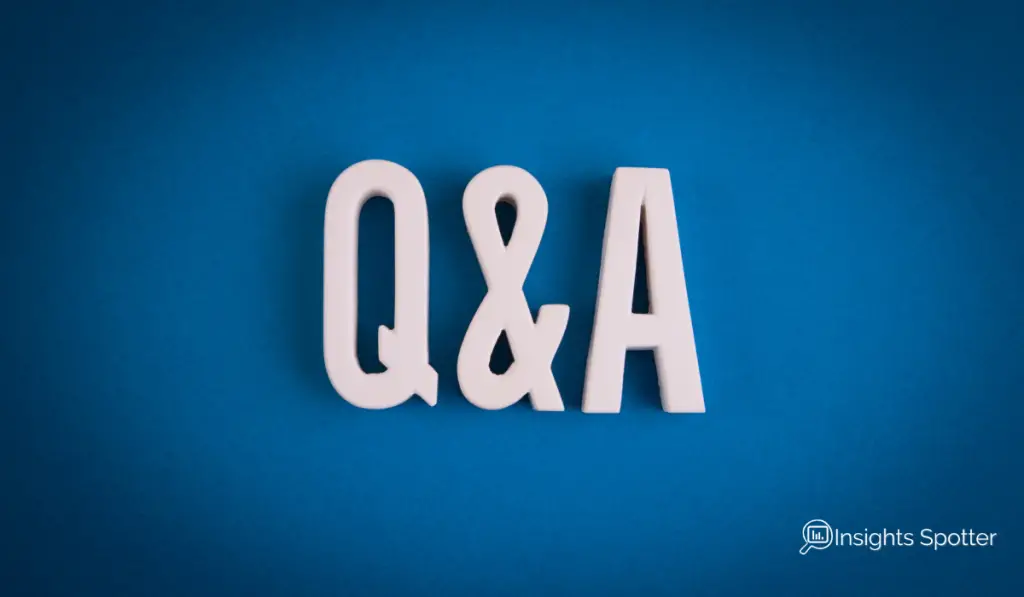 Frequently Asked Questions 
Are project managers outdated?
Project managers are in demand, especially as the business setting continuously navigates the online realm. 
Additionally, companies are always moving towards improving their efficiency and wish to guarantee the smooth implementation of necessary changes. Throughout these goals, a project manager comes out as the leader. 
On top of that, software products are commonly released regularly, which entails more projects being formed within enterprises. For example, software as a service (SaaS) has become a trend in many industries. As it continues to improve, projects have to be initiated.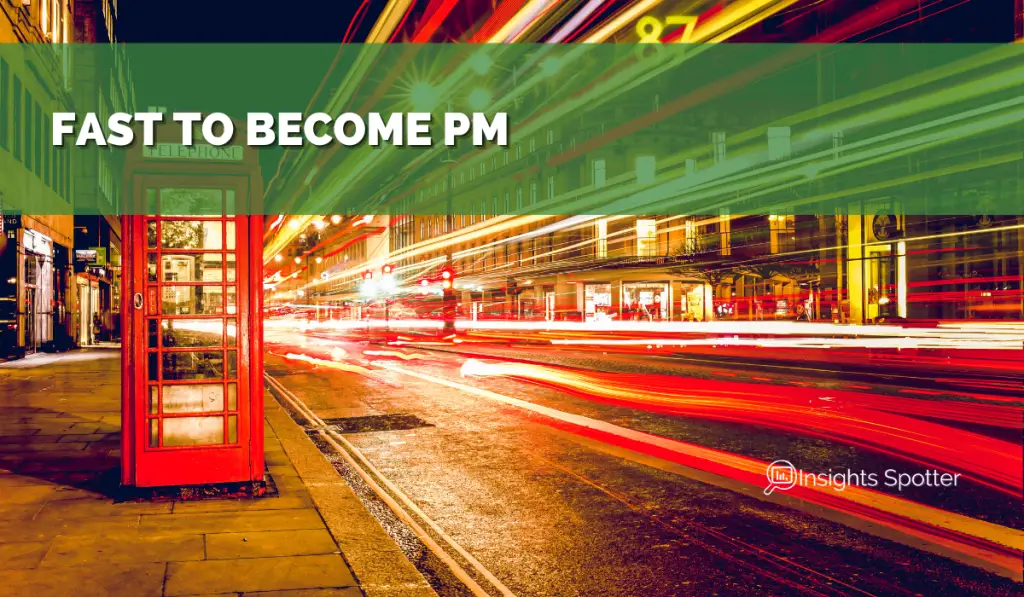 How fast can you become a project manager?
Training to be a project manager can span from three months to even years. This depends on your commitment to the program and your determination to gain experience in the field. If you want to accelerate your timeline for becoming a PM, work your way to getting certified fast. 
How do I become a project manager with no experience?
You can become a project manager without formal training by following the steps mentioned above:
Study the roles of a PM.
Master the essential skills.
Get certified.
Earn enough experience.
If you have a different job today, you will likely already have some of the skills and qualities required of a PM. 
Takeaway 
Age does not matter when it comes to pursuing a career as a project manager, provided that you're able. Practically, you should be a least 18 to formally establish your career and at least not older than 70 years old. 
If you are passionate about project management and have the right skills, you can become a PM. While it's true that there will be discrepancies between young and old project managers, focus more on the advantages and diligently work on your roadblocks.