Can There Be Multiple Project Managers?
Project managers (PMs) play crucial roles in directing the team toward completing the project goal. Without a PM, your project may go off track regarding time, resources, approach, and method. However, there are instances where one PM is insufficient, and you should consider having multiple PMs. 
It's possible to have multiple project managers if the project is complex or requires more time and resources. The most common reason a project needs more PMs is when there is a need to supervise the project through two different lenses: the business side and the technical side. 
Learn about how two or more project managers work together as you read on.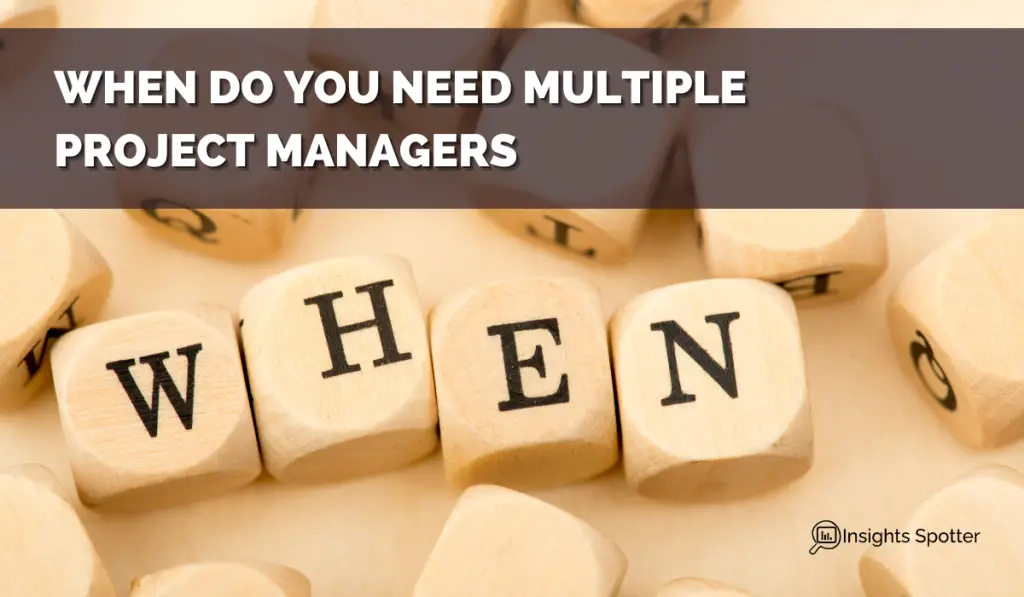 When Should a Project Have Multiple Project Managers? 
A project may require multiple project managers if it's large-scale or complex. Most of the time, teams and small businesses often only need one project manager because most of their projects are simple and can be accomplished within a shorter period.
On the other hand, projects like housing development, building construction, or company-wide implementation of new systems may need various departments and major milestones. In this case, having one project manager can become overwhelming. Also, the project needs to balance the business and technical sides. 
For example, a business PM and IT manager may be needed when implementing new networking systems or additional software to improve the office's operations. 
In the same way, you may need an architectural PM, engineering PM, construction PM, and electrical PM to complete construction projects like building a sports complex or an extension of the existing building.
The point is that these PMs will have not just a theoretical understanding of how the project needs to operate but also the domain experience to steer the project in the right direction.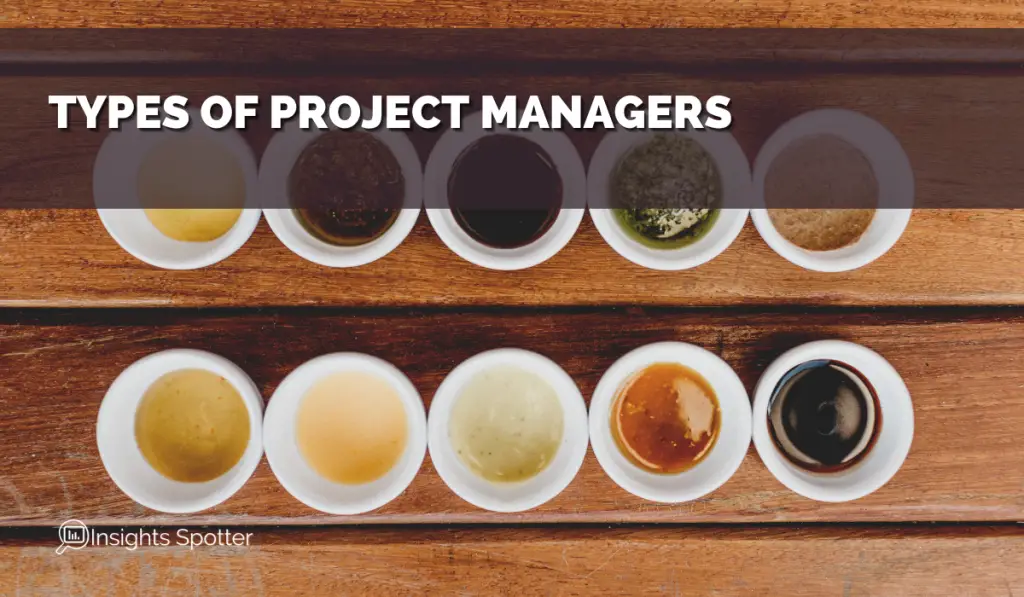 Types of Project Managers 
The job of a project manager is multifaceted. Although, in a general sense, all PMs take the leadership role throughout the different phases of the project (initiation, planning, execution, monitoring, and closure). 
But some project managers are niche based – which means they take specific management tasks. Below are some of the most common types of project managers and their responsibilities. 
Business Project Manager or Allrounder PM
A business PM (more generalist PM) supervises business projects from initiation to completion. To do this, managers conduct research, connect with the stakeholders, business owners, and team members, bring everyone on the same page, provide recommendations and expertise, and create appropriate alignment between different teams.
Information Technology (IT) Project Manager
An IT project manager does the same job as a PMO manager, but it's highly specific to information technology projects. The position includes:
Creating milestones for various tasks.
Forming project plans.
Allocating the budget.
Setting up the project's scope.
So naturally, you need to have a strong background in both IT and PM to land this position.
Systems Project Manager
Systems project managers take over high-value networking projects, such as transport system development and content delivery network. As a project manager, a systems PM oversees the project from beginning to end. Like IT project managers, you'll need to be an expert in large-scale business systems and project management to get this job. 
Architectural Project Manager
In the construction industry, architectural project managers lead the different phases of architectural projects. They manage construction contracts from the procurement of construction bids, recruitment, selection, and negotiation. 
Engineering Project Manager
Engineering project managers supervise the completion of engineering projects, whether a new product is being designed or construction projects are on a roll. As an engineering project manager, you must ensure that the output matches not just the goal but the technical requirements as well.  
Construction Project Manager
A construction project manager oversees building construction and similar projects. Some of their responsibilities include creating construction schedules, ensuring the project follows safety compliance, creating a budget plan, managing subcontractors, and more. It's not unusual for architectural PMs and construction PMs to work together. 
Electrical Project Manager
Electrical project managers handle electrical installations for large-scale projects. As a PM, you are responsible for creating subteams and forming a feasible plan with a target timeline, budget, scope, etc. In the construction industry, the electrical project manager works with other managers (architectural, construction, and engineering) to ensure the proper completion of the building project.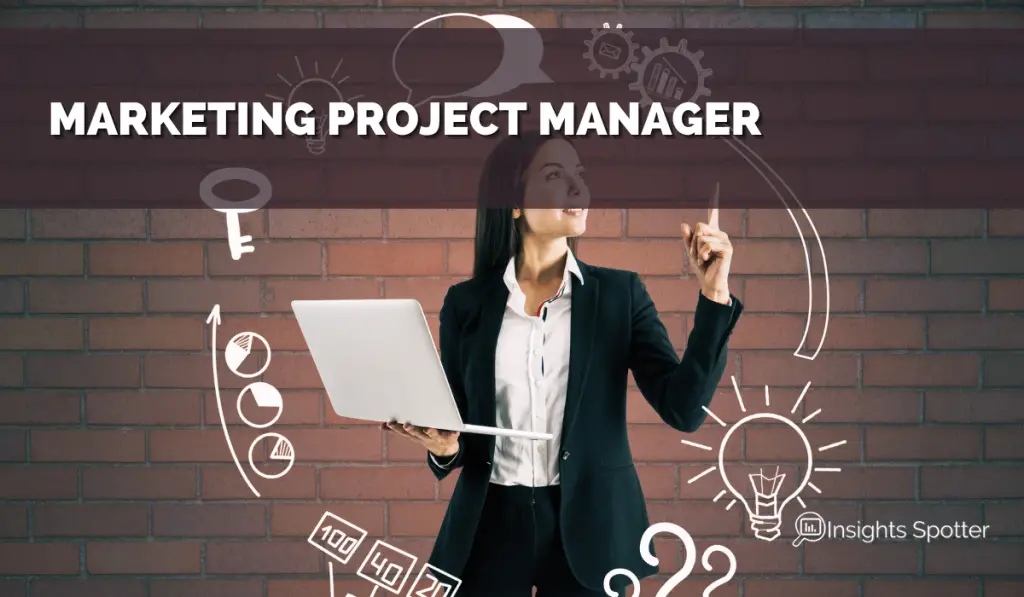 Marketing Project Manager
A marketing project manager directs marketing campaigns and related projects. Whoever gets the job becomes responsible for creating different plans depending on the nature of the campaign (social media, content, email marketing, etc.). Plus, marketing PMs allocate the budget, create the scope, communicates with stakeholders, and work with other project managers like the operations and IT PM.   
Operations Project Manager
Like other project managers, an operations project manager supervises the development of certain projects, primarily administrative, in the office or business. It includes implementing new office technology systems or any other projects, big or small, in the office. 
Manufacturing Project Manager
Manufacturing project managers are more involved in implementing procedures for the production process. In addition, they oversee projects related to creating or improving new products. Some of the responsibilities of a manufacturing PM include communicating with clients and vendors, providing recommendations, monitoring milestones, and other tasks carried out by typical PMs.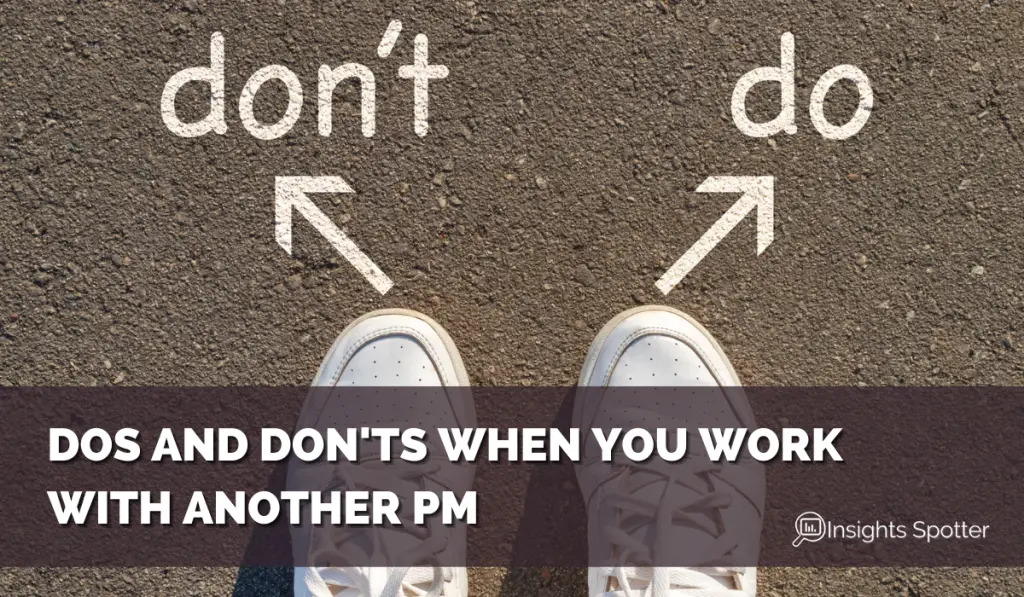 Dos and Don'ts When You Work With Another Project Manager 
Working with another project manager, let alone two or more, can be a polarising experience. However, depending on your relationship with the other PMs, you might find it enjoyable, filled with tons of learning, or a bit challenging. 
Nonetheless, when working with multiple project managers, your collective success depends on how you collaborate and get on the same page. Here are some of the dos and don'ts you must keep in mind. 
Dos When Working With Another Project Manager
Coordinate with your counterpart
Before doing the actual management work, ensure you've met with the other project manager. You must collaborate from the initiation to the closure phase of the project. You can set a weekly meeting exclusive among project managers to discuss the development and hurdles in your section.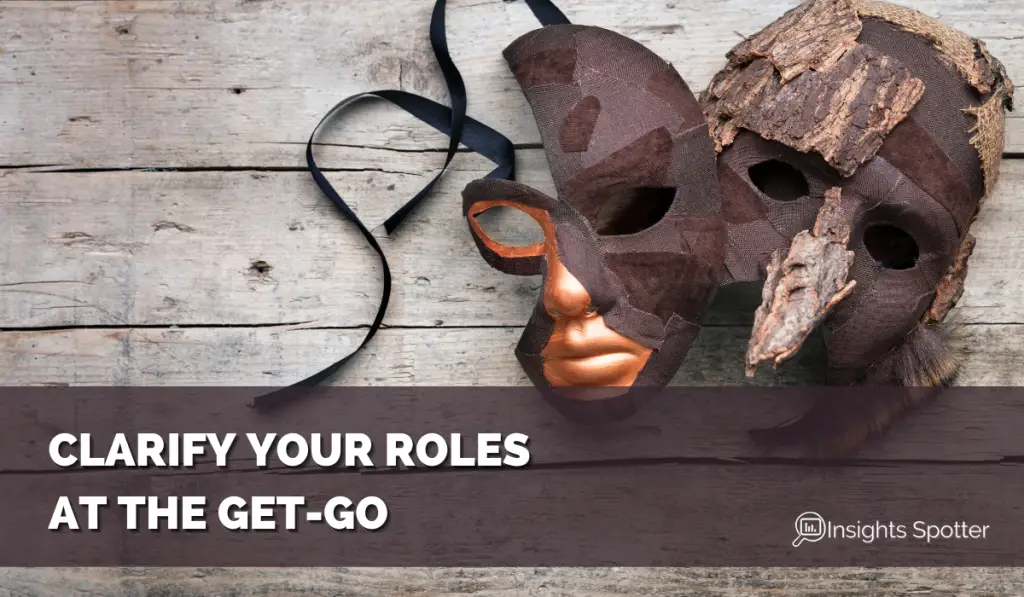 Clarify your roles at the get-go
Project managers share similar roles. However, in the case of multiple PMs, the responsibilities are more niche-centric or focused on their respective fields. For example, IT PMs supervise IT systems projects, meaning whoever gets the position has to concentrate on tasks associated with this background. On the other hand, marketing PMs focus more on campaigns and ensuring the business' brand reaches the target audience. 
Both sections are essential, but the PMs' roles shouldn't intersect. That said, you have established the roles and responsibilities of each PM and highlighted the differences and potential overlaps. 
In my experience, I have been representing business more often than not and have installed systems in the past. However, now that I am dealing with larger projects, I need to seek IT PM support as he/she might have a better technical understanding. My goal is to listen to the advice and ensure that IT PM addresses business needs. 
It is challenging to manage such relationships, but the key is to establish a positive dynamic that enables change and not ends up in countless alignment meetings.
If agreeing on roles at times is too complicated, these can be clarified with tools like RACI and ratified in SteerCo or Working Group meetings.
If you like to learn more about running good SteerCo meetings, check out my post: WHAT IS A STEERING COMMITTEE, AKA STEERCO? PLUS, 10 TIPS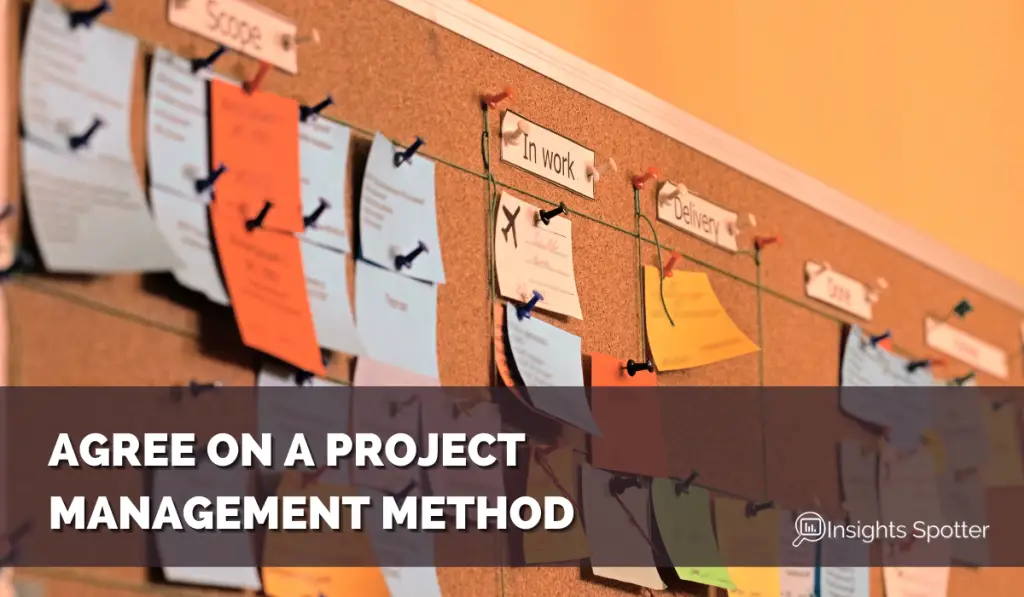 Agree on a project management method
Choosing a project management method is critical to the success of the project. If you're working on a single project, it helps to have a uniform method – whether it's Agile, Scrum, Waterfall, or Critical Path. In addition, you must consider factors such as your team's skill, budget, resources, and project complexity. 
Communicate your concerns 
At the initial planning stage, let the other project managers know if you have concerns about the interconnectivity of the sections and your working relationships. By being open, you can work on solutions as early as possible. Also, it helps establish trust and confidence, which influence the project flow. 
Don'ts When Working With Another Project Manager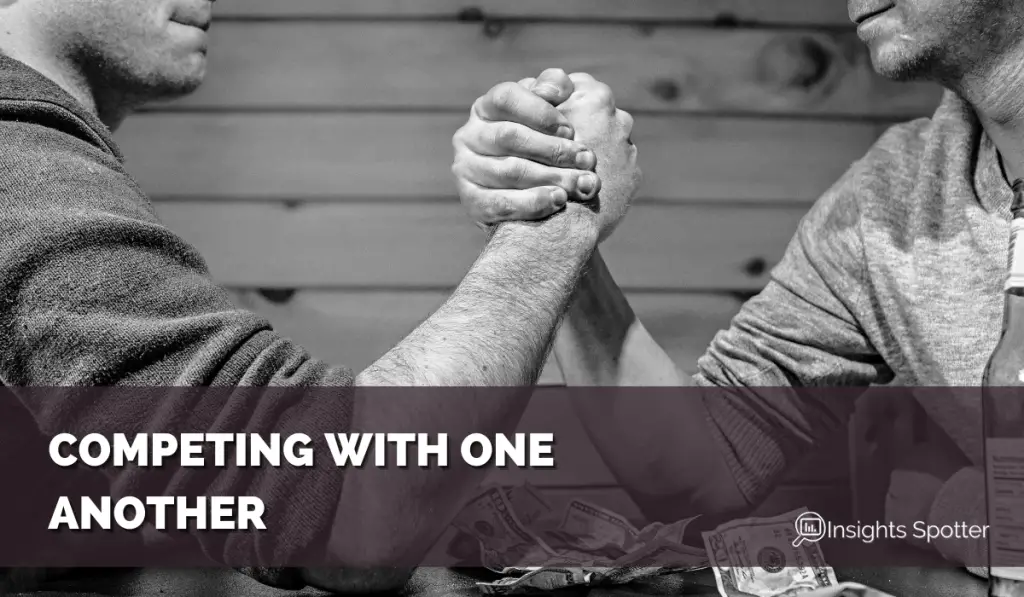 Competing with one another
The last thing you should do when working with multiple project managers is proving yourself above others. The very core of project management is working as a team. Hence, competing with your counterparts defeats the purpose of having a project manager. 
So, instead of making competition your drive, collaborate with other PMs and learn from them. Know their strengths and how you can all use them collectively for the project's success. Also, understand their weaknesses and how you can help them. But, most importantly, be honest with your own. Treat the other PMs as your equals. 
Creating redundant reports 
Reporting the project's progress allows stakeholders, administrative staff, executives, and team members to learn how the project is panning out. Also, it boosts morale and reminds everyone of the project goals. But producing too many reports can become too confusing. To avoid this, ensure you agree on the how who, and when to report the numbers. 
One other tip would be to standardise the reports different PM needs to produce in the organisation or on the project. So they do not have to keep changing visuals for the same message just because the template asks for this. You want them doing their job and not playing with the PowerPoint or similar.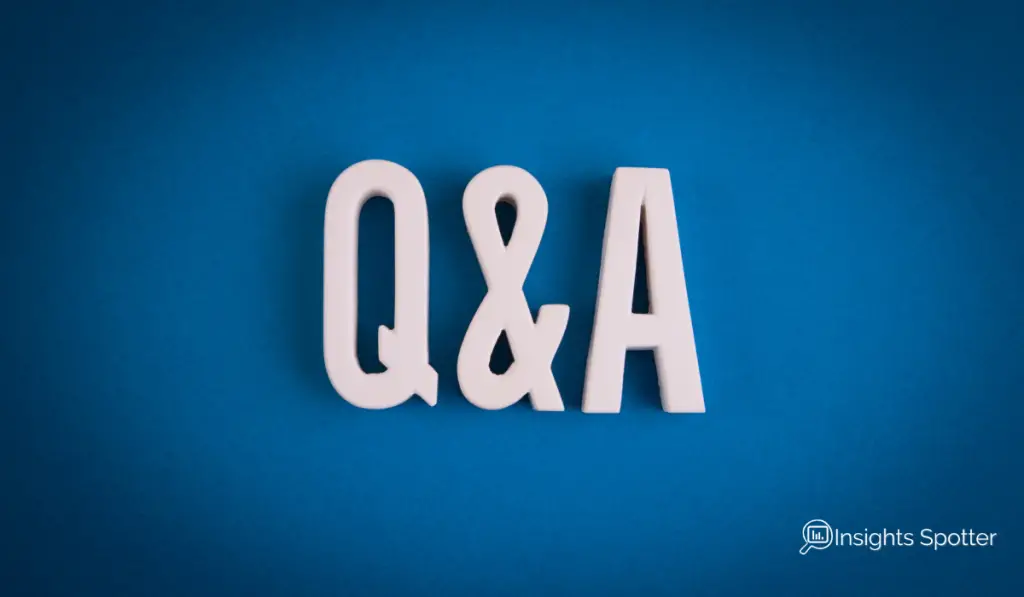 Frequently Asked Questions 
How many project managers are too many?
Ideally, one project manager should suffice for a single project that involves a small team. For mid to large-sized businesses, the number of project managers depends on the project's nature. If it's complex and lasts for months, going beyond five may be too many. Still, this all boils down to the project's scale and the tasks' variation.
Say you have a project to onboard a new system, which will impact the organisation considerably and start using it for business needs. Topics you will need to address are system installation (usually on Cloud servers these days), gathering data and setting up some business use cases. At a minimum, you need business, IT and system architect PMs in the project to provide requirements, deliver appropriate technical installation and ensure the design best practices.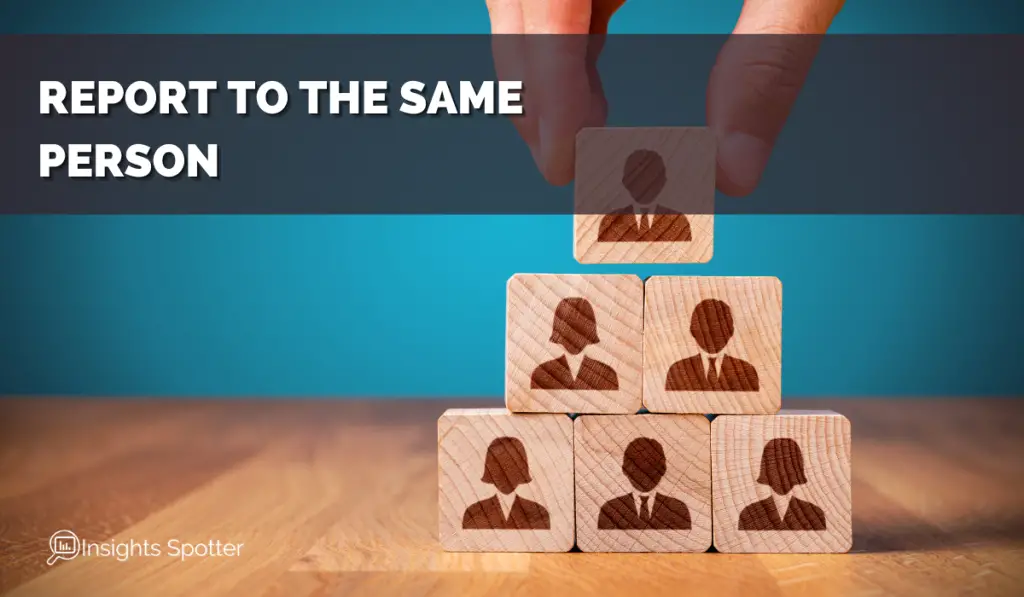 Can all the project managers report to the same person?
Most of the time, all the project managers report to the senior PM, project director, or equivalent position. All PMs provide updates regarding their respective sections to the said authority and takes responsibility for any critical changes. 
Is the project manager higher than the team leader?
A project manager supersedes the team leader as the project manager oversees the entire project while the team leader manages a certain team. Projects often have multiple teams. Hence, there can be different team leaders reporting to the project manager. 
The Bottom Line
Working with other project managers on a single project could be challenging, but it's never impossible. In fact, many PMs develop advanced skills and get into peer learning when they work with their counterparts. But if you're hesitant about sharing certain responsibilities with multiple project managers, just remember the things you should be doing and those you shouldn't. 
---
Subscribe to our newsletter!
---
ABOUT ME
I am an experienced ex. Business & Data Analyst and now a Project Manager with multiple years of experience gained in several international companies.
These days, business problems require data crunching and telling stories to make the right decisions. Simply put, business stakeholders need insights into their projects and deliveries.
This is where I come in. I have learned and applied Python, Power BI, SQL and Excel to analyse and present data. Also, I gained experience in Project Management and Business Analysis. So, I can not only spot insights but execute business decisions. Moreover, I can teach you as well. Read More
---
Best Books
---
Need Project Manager's Help!?
Check out the Fiverr marketplace if you do not have time to run your own projects or just need extra help. They do have multiple project professionals, including project managers. Maybe you will find just the right fit to take some burden from you. I have used Fiverr in the past. The prices are also not too bad. If you seek PM via the corporate route, it will be easily 5x the price.