If you are looking to understand MOST Analysis, you are probably interested in strategy tools or internal business's and project's environments. The MOST analysis is a simple but very powerful technique. Combining other techniques can help provide a full picture of the current organisation's and project's situation using SWOT analysis. 
The MOST analysis is a strategic planning tool that analyses the current internal environment through four lenses, enabling one to understand the business's goals and plan.
Mission & Objectives: What are the organisation's goals?

Strategy & Tactics: How the organisation planning to achieve it?
I will be covering both project management and broader business angles. Using MOST Analysis, we will go through each of the four elements, starting with a mission, the highest-level organisation's goal. Then, we look into objectives, which should be supporting the mission.
Finally, we dive into strategies and tactics, which are long-term and short-term actions to achieve objectives. All of these four combined will help analysts to identify an organisation's strengths and weaknesses.
If you are interested in other strategic planning tools like PESTLE or Porter's Five Forces to get a holistic view of projects and organisations, check out my posts in strategic planning tools.
How Can MOST Analysis Help In Project Management?
As projects work in the business environment, a project's team also needs to understand the current situation and goals, i.e. direction, of the business. Analysts and managers can then appreciate how the system or the process the project introduces fits the whole business strategy. Plus, the tool will highlight particular Strengths and Weaknesses, which the team can utilise or may need to address.
Usually, the project is set out to deliver on some of the business's objectives. Therefore, the project manager needs to align the project's objectives, i.e. goals, with the company. It is helpful to think about projects and programmes sitting between strategy and tactics within MOST, as you create initiatives as actions to support objectives and mission in the company. 
Other Uses Of MOST Analysis In Project Management
Plus, you can use MOST as a simple checklist to ensure that the project fits well with business objectives. Also, at a more complex level, you can use it in discussions with sponsors and business owners to clarify how they see their goals and if these still matching what business set out to do in the past. If there is a misalignment between mission, objectives, strategy and tactics, it could indicate weakness in the business, which can be potentially addressed in the project.
So, having MOST elements identified upfront in the project's planning and initiation stages can help improve the project's probability of success.
Now let's have a look into each area one by one with examples.
What Is M or Mission In MOST Analysis?
The defined high-level and long-term mission of the organisation, which should state in what type of business company operates in and what it is looking to achieve. The mission is more an aspiration goal rather than going into exact detail steps.
The mission is why the organisation exists and does what it does. You would want everyone in the organisation to have buy-in. It should be a motivating factor for everyone involved to continue doing business.
Example Of Mission In MOST Analysis
Let's have a look at a good example. You may have seen in my previous posts; I keep looking into a case study of a bicycle manufacturing company named Two Wheels. They are planning a project to introduce an e-bike. Suppose they would like to create their mission statement. It could sound like this.
To become the most popular brand in the city and recreational bicycle market in the EU and lower its air pollution.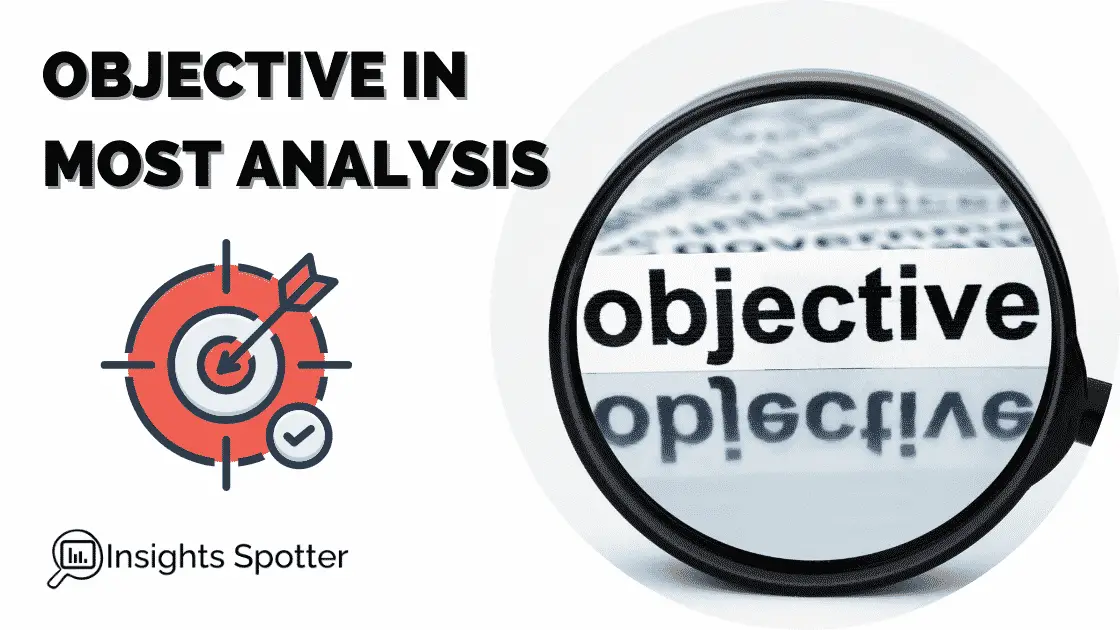 What Is O or Objective In MOST Analysis?
The objective is a measurable organisation's goals, which can be achieved. They also need to be SMART:
Specific: 

Super clear and have no ambiguity.

Measurable:

 You should be able to measure success objectively. Potentially using critical success factors and resulting KPIs.

Achievable:

A business should be able to achieve these goals with the resources it has.

Realistic:

 Something that can be done.

Time-specific:

 Need a specific date.
The principals of organisation objectives should be applicable to project goals and should be used in the planning process to define project success.
Objectives have to be based on the available data for business because you need to make sure that these are set out based on evidence and not theoretical. Goals have to be realistic and achievable, and data should indicate if it is.
Example Of In MOST Analysis
Following our mission statement, let's create a few objectives for our Two Wheels company.
The company aims to take 25% of the city and recreational bicycle market in the EU by 2025.

The company aims to introduce two versions of the electric bike in the city and recreational markets in the EU by 2022 to attract those who are not keen cyclists.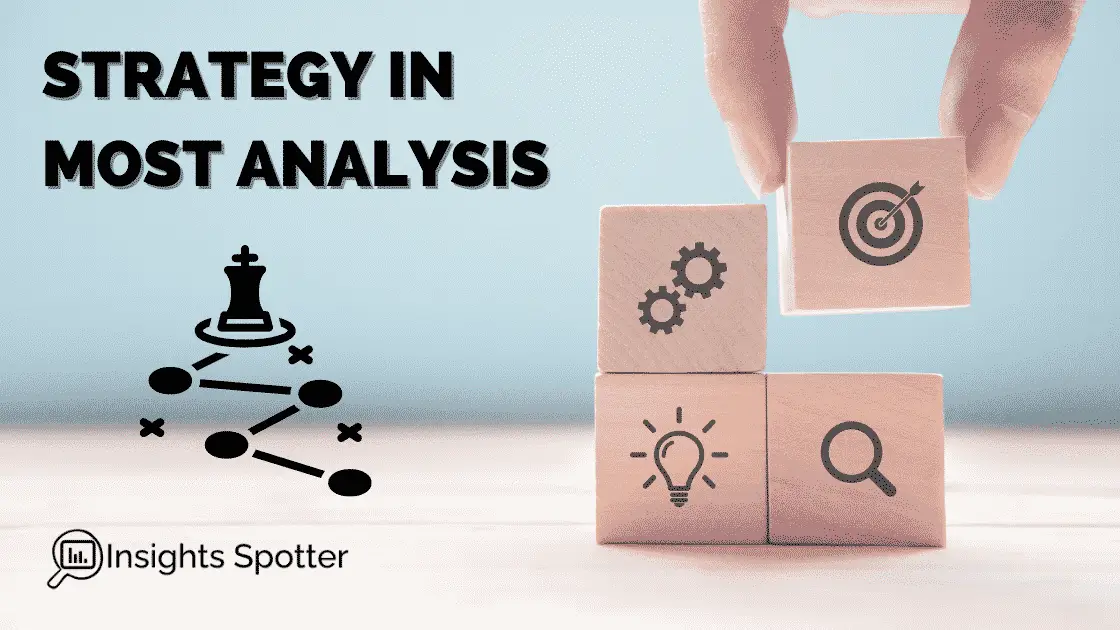 What Is S or
Strategy In 
MOST Analysis?
The strategy is how the organisation is planning to achieve its objectives from medium-term to long-term. 
We talk a lot about strategy and strategic management in an organisation, so let's understand this a bit more. The word came from Greek times and was mainly used in organising armies. The strategy is what you are planning for a battle before the battle even begins.
In today's organisations, we have strategies, so everyone inside and outside of the company are aligned with how executives are consistently managing the business.
Example Of Strategies In MOST Analysis
Our Two Wheels company also have few strategies of its own, which was added to project objectives. One will be directed to deal with competition from e-scooters, and second to create an excellent e-bike brand.
The company has decided to build new e-bikes, which have a range of 100 miles / 160 km, so it is more than any available e-scooter in the market.

The company also decided to invest heavily in marketing campaigns. Thus, it plans to hire a few famous people who resonate with current city professionals and recreational cyclists to do several YouTube campaigns and affiliate marketing events.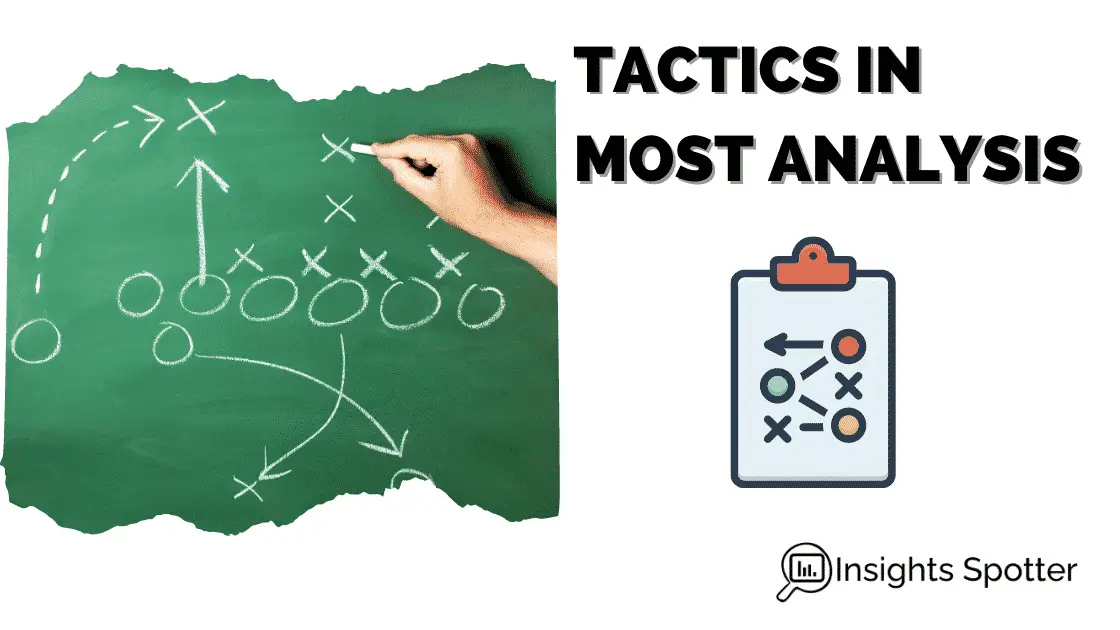 What Is T or Tactics In MOST Analysis?
The tactics are short-term actions that business is taking like specific small projects, so to implement strategy and support objectives and mission.
Tactics word also happens to come from Greek times. It would be the actions you take during the battle. In the current day's, actions should be apparent, and business should be able to allocate these to various employees or initiatives to execute. Tactics are where the rest of the employees contribute. As more individuals are working in an organisation than executives, they also need to be SMART to ensure that goals are clear, there is no ambiguity, and success is achievable.
Example Of Tactics In MOST Analysis
Two Wheels initiates the project and will procure a provider who can provide batteries with a range of 100 miles / 160 km. 

Also, the project will list all famous people who can be engaged to arrange a marketing campaign. 
In this example, the project team is the one that is taking all tactical actions.
What Can MOST Show You About An Organisation?
I will provide some example questions you can ask about the organisation in your analysis.
Do people in the company know about the mission statement, and do they stand behind it? If they do, this could be a strength in the organisation, for example, Apple, Facebook or similar. If they do not, it may indicate culture issues and that other lower rank employees do not support executives in the company.

Was the mission translated into objectives, which are SMART and well communicated to a broader business?

Is the selected strategy make sense in the current external environment, which can be analysed using PESTLE or Porter's Five Forces?

Is organisation agile, and the tactical decision can be taken quickly. Thus, allowing the company to adjust to a shifting environment.
MOST Analysis Conclusion
In short, when doing the MOST analysis, you should consider three aspects:
clarity of definition

alignment between the four items

communication to the rest of the company.
Looking from these three angles will help you to understand potential weaknesses and strengths in an organisation.
Will you use the MOST analysis on your next project to improve the odds of success?
Subscribe to our newsletter!