Best Tools for Project Managers: Tracking and Reporting
As a project manager, it's crucial to keep track of the project's progress, maintain a timeline, and prepare accurate reports for stakeholders. These tasks help to ensure that the project is on track and that stakeholders are informed of its progress.
However, without the right tools, these processes can become overwhelming, leading to missed deadlines, errors in reporting, and a loss of control over the project's progress.
To make monitoring projects efficient, consider project management software products with the best project progress tracker and reporting tools that record and customise data, with built-in time tracking and an intuitive interface. These include top systems like Asana, Jira, monday.com, ClickUp, and Wrike. 
In this blog post, we'll take a closer look at the different types of tools that project managers can use for tracking and reporting and highlight the best options available in the market. By using the right tools, project managers can ensure that they have a complete and accurate view of their project's progress and can report to stakeholders with confidence.
Types of Project Progress Tracking and Reporting Tools
Monitoring project status involves tracking start and due dates, output quality after completion, and bottlenecks that prevent your project from advancing. To make the process more efficient, you can use tools from project management solutions. When evaluating project management software, consider the different tracking and reporting features.
Time Tracker:  Tracking your team's working hours allows you to determine their productivity and how long it takes for team members to complete their tasks. Thus, you'll be able to identify and resolve bottlenecks in each task. 
Project Progress Tracker: Monitoring the project's status after takeoff is crucial during the monitoring phase. You can do this weekly, bi-weekly, monthly, or quarterly based on factors like project duration, task complexity, and priority levels.

Dashboard: A comprehensive dashboard shows various types of reports on tasks completed, roll-up goal completion in percentage, due dates, budget allocation, and many more. 
Timeline and Milestone: Line graphs fit best for keeping abreast of project timelines and milestones. Take advantage of tools for generating trend lines based on real-time information.
Workload Delegation: Team members can delegate work and collaborate effectively with tracking tools. The right tools will ensure that everyone involved in the project has the needed resources and apps. 

Report Generators: Project management solutions can automatically generate data based on your team's overall and individual progress. Some software can also produce reports that take into account project management methodology.
Visualisation Tools for Project Tracking and Reporting
Visual presentation makes it easier for the entire team to check tasks, see timelines, track progress, and many other aspects of project completion.
In addition to making project tracking and reporting easier, visualisation tools also make it more interactive and engaging. By visualizing data in an intuitive and user-friendly manner, project managers and team members can quickly grasp complex information, identify areas of improvement, and make better decisions. This can help to improve project communication, collaboration, and accountability and ultimately drive project success. The following are the most popular visualisation tools PMs should make use of. 
Kanban boards are widely used as an agile project management tool that helps project managers keep track of the workflow and boost team productivity. By visually representing the tasks on sticky notes or boards, PMs can monitor the status of each task and place it in the right column accordingly. This makes it easier for PMs to keep track of the project's progress and provides an overview of the workflow for the entire team.
Kanban boards also facilitate real-time collaboration between team members and promote cross-functional communication. PMs can quickly identify and resolve bottlenecks by monitoring the flow of tasks and making necessary adjustments to the workflow. The transparency and flexibility of Kanban boards make them an excellent choice for projects that require continuous improvement and adaptation to changing requirements.
Gantt Chart
Gantt charts are a valuable tool for project managers to track project progress and ensure deadlines are met. The chart provides a visual representation of the project timeline, with each task or sub-task represented as a horizontal bar that indicates the amount of time required for completion and the time allocation for each phase. The chart provides a clear picture of the project's progress, making it easier for project managers to identify and resolve any bottlenecks that may impact the project timeline.
In addition to tracking progress, Gantt charts can also be used to identify dependencies between tasks. This is particularly important in complex projects where one task may need to be completed before another can begin. By highlighting these dependencies, project managers can ensure that the team is aware of the interrelated nature of the tasks and that adequate resources are in place to support completion. The chart can also be used to track changes to the project timeline, allowing project managers to quickly identify and resolve any issues that arise during the course of the project.
Interactive Task Checklist
An interactive task checklist is a simple but effective tool that helps project managers track their team's progress and ensure tasks are completed on time. It works similarly to a Kanban board by allowing team members to mark off completed tasks, but it also has some additional features that can help with project evaluation and quality assurance.
In advanced tools, the interactive task checklist can come equipped with evaluation metrics that assess the quality of the work being completed. This can be especially useful in projects that require strict quality standards, as it can help to ensure that all tasks meet the required criteria before they are deemed complete. Additionally, some interactive task checklists may require approval from supervisors or other team members before team members can move on to the next state or task. This helps maintain transparency and accountability throughout the project, ensuring that everyone works together effectively to achieve the project's goals.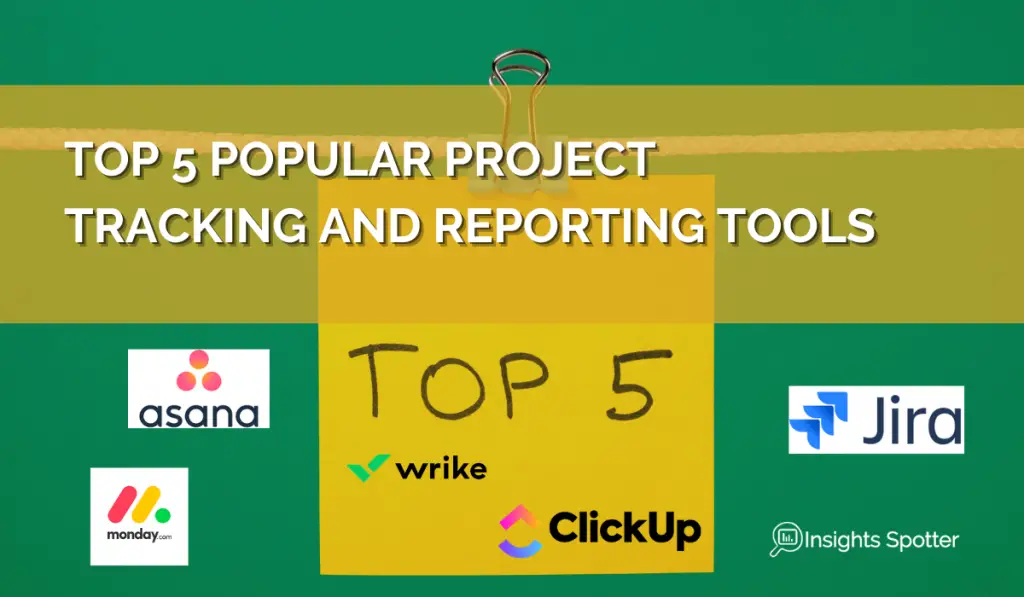 5 Popular Project Tracking and Reporting Tools
The use of project management software is integral in this development, with the following providers topping our bill for the best project tracking and reporting tools for PMs. 
1. ClickUp: Recommended for its Integration into Multiple Popular Apps
2. Asana: Best for Tracking Highly Collaborative Projects
3. Jira: Ideal Tracking and Reporting Software for Small Teams
4. monday.com: Best for Tracking Complex Projects
5. Wrike: Best Easy-to-Use Project Management Software
Features To Look For
Tracking and reporting tools are among the features most project management software offers. However, not all of these solutions operate or integrate with other platforms similarly. The following are key features to look for in project management software when evaluating tracking and reporting capabilities.
Task management capabilities: Check what type of tools are available in the system, including those for time tracking and task organisation. 
Automation: A considerable pro for many PM software is their ability to extract information, send notifications and alerts, process data, and even provide suggestions through automation and artificial intelligence (AI). 
Data Analytics: Status reports require data generation and analysis. However, not all PM systems offer in-depth data analytics. 
Real-time reporting & Dashboards: Stakeholders may want to follow the trend of the project anytime, anywhere. Ensure the software you use can provide real-time information to your team members, owners, and departments.
Report customisation: While it's great to have reports generated for you, it's also essential to maintain customisation capacity. Check for features that allow you to change the layout, add presentation elements, and customise metrics suited for your project or client's preference. 
Third-party integration: The ability to connect your other tools in the project management system, especially those that directly help track and report data, is a huge advantage. 
Pro Tip: It's easy to find tools project managers can use to monitor projects and manage teams, as they can all be found in a single platform designed for such purposes. Check out why you should consider this option when learning about the pros and cons of project management software.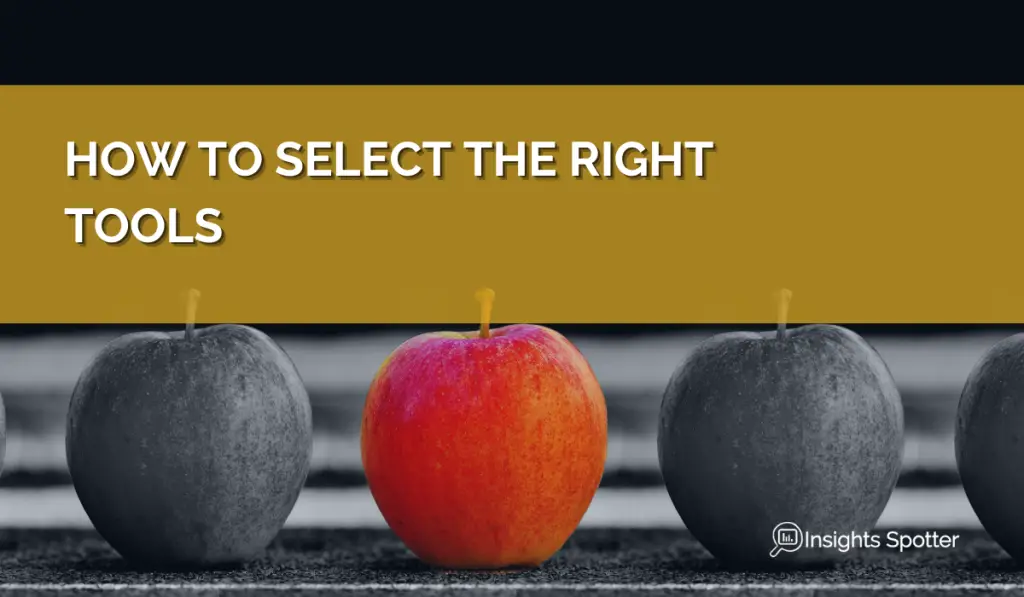 How To Select the Right Tools
When finding the right tools for your team, there are several factors you must take in mind; otherwise, you might end up getting a project management solution that doesn't match your needs. Here are things you should consider when evaluating tracking and reporting tools.
Cost: Make sure to match your budget allocation with the tools you're eyeing for. Compare different pricing plans and choose the one that fits your company's financial constraints.
Team Size: Smaller teams can settle for the first tier of the paid plans, while larger teams go for more capabilities in the highest tier. Pay attention to the number of users the plan accommodates and choose a solution that can grow with your team.
Ease of Use: Find software that allows your team to learn and operate. Opt for platforms that have a simple, user-friendly interface and that provide training and onboarding resources.
Project Complexity: The right project management tool should match your project map, timeline, and the overall depth of the project. Consider the number of tasks, the interdependencies between them, and the resources you have available when choosing a solution.
Help and Support: Consider platforms with multiple customer support channels and an excellent database. Look for a company that offers live chat, email, and phone support, as well as a knowledge base and a community forum where you can ask questions and get help from other users.
Pro Tip: Take advantage of the free trials offered by most project management tools to test drive their features and see if they are a good fit for your team. Additionally, get feedback from your team members and stakeholders to ensure everyone is on board with your chosen solution.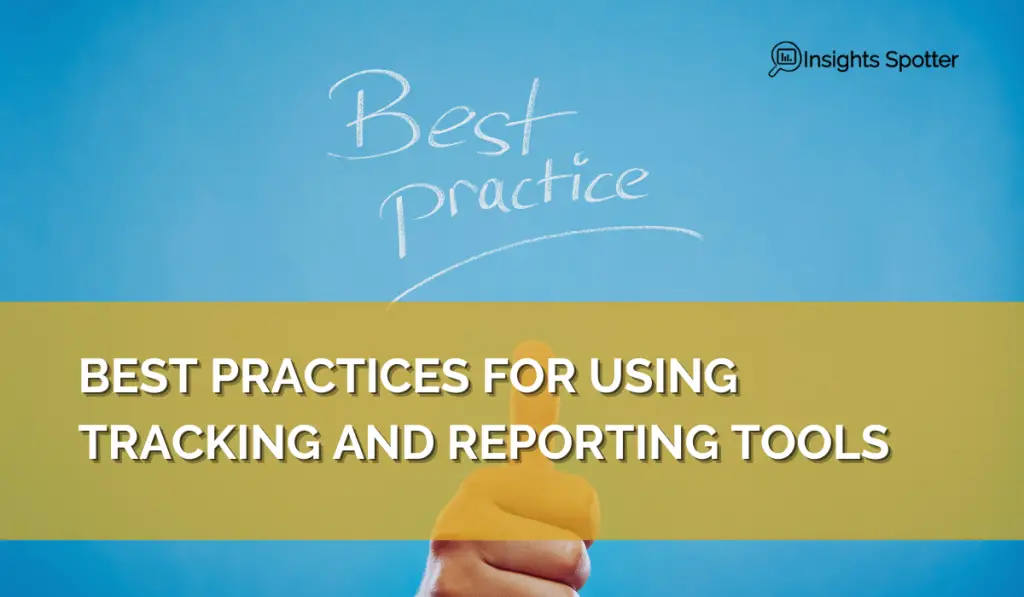 Best Practices for Using Tracking and Reporting Tools
Once you've decided on the right project management software with essential tracking and reporting tools, make the most of its features. For starters, include its operation during project planning and keep the following best practices in mind.
Explore the features of your chosen project management tracking and reporting software. Take advantage of all its tools and capabilities, such as automated time tracking, task management, and data analytics.
Organise a team training session to make sure everyone is on the same page and knows how to use the software effectively. This will also help to identify any potential roadblocks and resolve them in advance.
Establish clear guidelines for tracking time and assessing output. Make sure everyone on the team knows what's expected of them, how to log their hours, and how to report progress.
Develop a customisable reporting template and make it available to the team. This will save time and ensure consistency in reporting.
Don't rely solely on automation. Instead, verify data accuracy before turning in a report. Automated reports are a great starting point, but it's important to double-check the data and make sure everything is accurate.
Utilize real-time reporting to stay on top of the project's progress. This way, you can identify potential roadblocks and make adjustments as needed.
Consider connecting your other tools and platforms with the project management system, especially those that directly help track and report data. This will help streamline the process and provide a more comprehensive view of the project's progress.
Integrating Tracking and Reporting Tools with Other Project Management Software
Integrating your project management software with other essential tools such as task management, budgeting, and resource allocation tools can provide a more comprehensive solution to manage your projects. The benefits of integrating tracking and reporting tools with other project management software include increased efficiency, improved data accuracy, and streamlined workflows.
Improved Efficiency
When all the tools you need are integrated, you can avoid switching between multiple platforms and software, saving time and increasing productivity. Furthermore, the data and information generated by tracking and reporting tools can be automatically shared and updated in real time to the other project management tools. This way, you have a single source of truth, and the risk of data inaccuracies or inconsistencies is reduced.
Improved Data Accuracy
Integrating tracking and reporting tools with other project management software ensures that all data is updated in real-time, eliminating the need for manual data entry, which often leads to errors. Furthermore, having a single source of truth can make it easier to detect and resolve any data inaccuracies, which can be critical for accurate project reporting and decision-making.
Streamlined Workflows
When tracking and reporting tools are integrated with other project management software, your team can access the data and information they need from a single platform. This can help to streamline workflows, reduce the risk of data duplication, and improve collaboration and communication within your team. With integrated project management software, you can have more control over the project and make more informed decisions, leading to better project outcomes.
Challenges of Integrating Tracking and Reporting Tools with Other Project Management Software
Integrating tracking and reporting tools with other project management software is not always straightforward. One of the significant challenges is compatibility issues between different systems, which can result in data loss, incorrect information, or even system crashes. Another challenge is the potential for added complexity in data management, as multiple platforms must work together seamlessly to ensure efficient and accurate reporting. The integration process can also require a significant investment of time and resources, and specialized technical knowledge to set up and maintain. To minimize these challenges, it's essential to assess the compatibility of different systems carefully and plan the integration process thoroughly before embarking on it.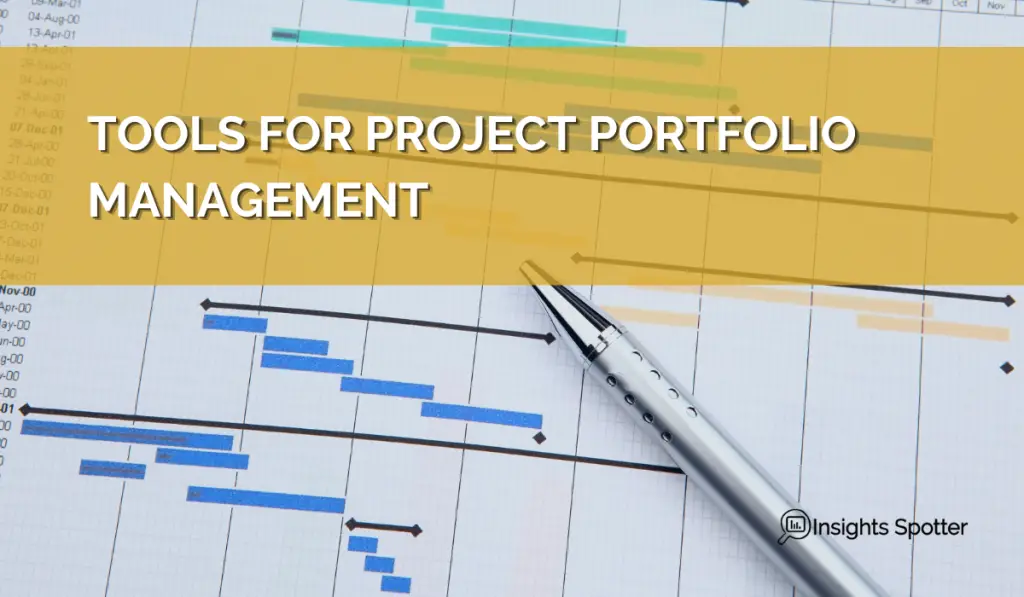 How to Use Tracking and Reporting Tools for Project Portfolio Management
Understanding the Benefits of Project Portfolio Management
Project Portfolio Management (PPM) refers to the centralized management of a portfolio of projects, programs, or initiatives. It allows project managers to align their projects with the organization's overall strategy, prioritize initiatives, and optimize resource allocation. By using tracking and reporting tools for PPM, project managers can improve the overall visibility of their portfolio and make data-driven decisions.
Optimizing Resource Allocation
One of the key benefits of using tracking and reporting tools for PPM is optimising resource allocation across multiple projects. This can be done by:
Monitoring resource utilisation: With the help of tracking tools, project managers can monitor the utilization of resources, such as time and money, across different projects. This helps them identify the most critical areas where additional resources are needed and adjust accordingly.
Managing project interdependencies: PPM tools can help project managers track and manage the interdependencies between different projects. For example, if two projects require the same resources, project managers can assess the impact of each project on resource availability and adjust the schedules accordingly.
Improving Project Visibility
Another key benefit of using tracking and reporting tools for PPM is the improved visibility of project portfolio performance. Project managers can use real-time data to track project progress and make data-driven decisions. For example, they can compare actual results with the planned ones and use this information to adjust the project portfolio and make the necessary changes. This helps to ensure that the project portfolio is aligned with the organization's overall strategy and goals.
Conclusion
In conclusion, effective project tracking and reporting are crucial for project success. With many options available, it is important to do thorough research and understand how each tool fits the unique needs of your team. Consider factors such as cost, ease of use, and project complexity to select the right tool. Additionally, gather input from team members with previous experience with such tools to make an informed decision. By choosing the right tracking and reporting tool, you can improve project efficiency and increase overall project success.
A final pro-tip to keep in mind when selecting and utilizing tracking and reporting tools is to constantly review and evaluate your chosen solution's performance and efficiency. Regular assessments can help you determine if the tool is still suitable for your team's evolving needs, identify areas for improvement, and ensure that the tool is making your project management process smoother and more efficient. Additionally, considering integrating your tracking and reporting tool with other project management software solutions can further enhance visibility and control over your projects.
---
Need Project Manager's Help!?
Check out the Fiverr marketplace if you do not have time to run your own projects or just need extra help. They do have multiple project professionals, including project managers. Maybe you will find just the right fit to take some burden from you. I have used Fiverr in the past. The prices are also not too bad. If you seek PM via the corporate route, it will be easily 5x the price.