What Is The Difference Between Business and Project Management?
Not all management is the same, and being a great business manager does not make you an excellent project manager by default. Yet, there are similarities in both as well. If you were wondering about both situations or maybe find yourself in a position to run a project, we will discuss differences in this post.
The difference between business management and project management lies within the nature of work. Both ensure the success of the process. Yet, projects are complex, unique, temporal endeavours where the business process is continuous, repetitive and more defined. Hence, the skill set is different.
In the post, we are going to look to understand the differences between business and projects management. What makes them different. Plus, what would be the skill sets required for each. Then we will discuss what you need to pay attention to when getting to run a project as a business manager.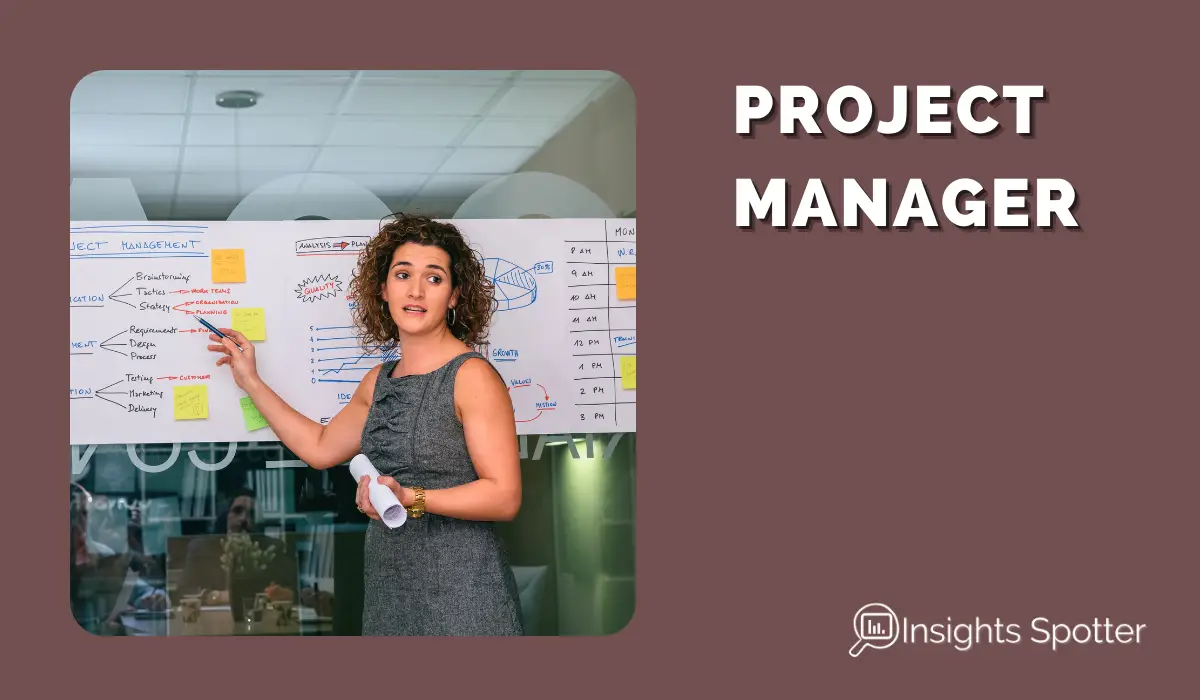 What is a Project Manager?
A project manager is responsible for the successful execution of the project within the project constraints (Time/Cost/Scope/Quality). They would coordinate resources, complete project planning, manage to allocate budgets. The project manager often feels like an intermediary between business and the solution to reach a business objective. The project manager would use frameworks for the project's duration to keep processes, tasks and people on track to move to the intended outcome.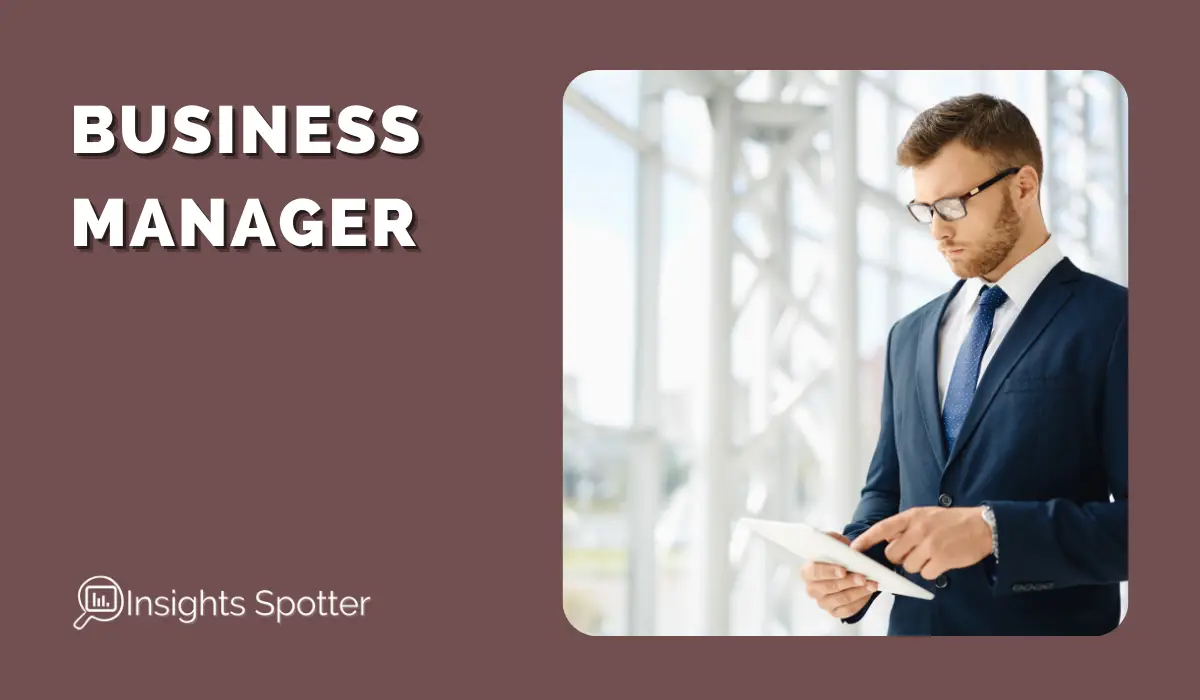 What is a Business or Operations Manager?
A business manager is looking after an area in the business and ensures that operations are going smoothly. It could be sales, marketing, manufacturing, etc. There are no defined end dates for their management, and they collaborate with other business managers to achieve various objectives in a given area. So business managers in Finance would work with somebody in IT to ensure consistent service in Finance processes.
Business vs Project Management
As you would expect, as suggested already, the key difference is due to the nature of the work of difference between projects and business operations.
Five characteristics define a project. However, one that mainly explains the difference is that a project is a temporary endeavour. In contrast, business operations or management are long-term (potentially infinite), repetitive activities like providing services or producing sellable outputs. 
Hence, the business manager's role continues, while a project manager's role is temporary for a specific project.
If you would like to learn more about project characteristics, check out my post, where I go through them by using real-life examples to make them more exciting PROJECT CHARACTERISTICS: KEY ELEMENTS THAT DEFINE A PROJECT.
But to really understand how roles are different, we need to look into more differences. Let's explore below. These are mostly linked with work responsibilities, skills and education.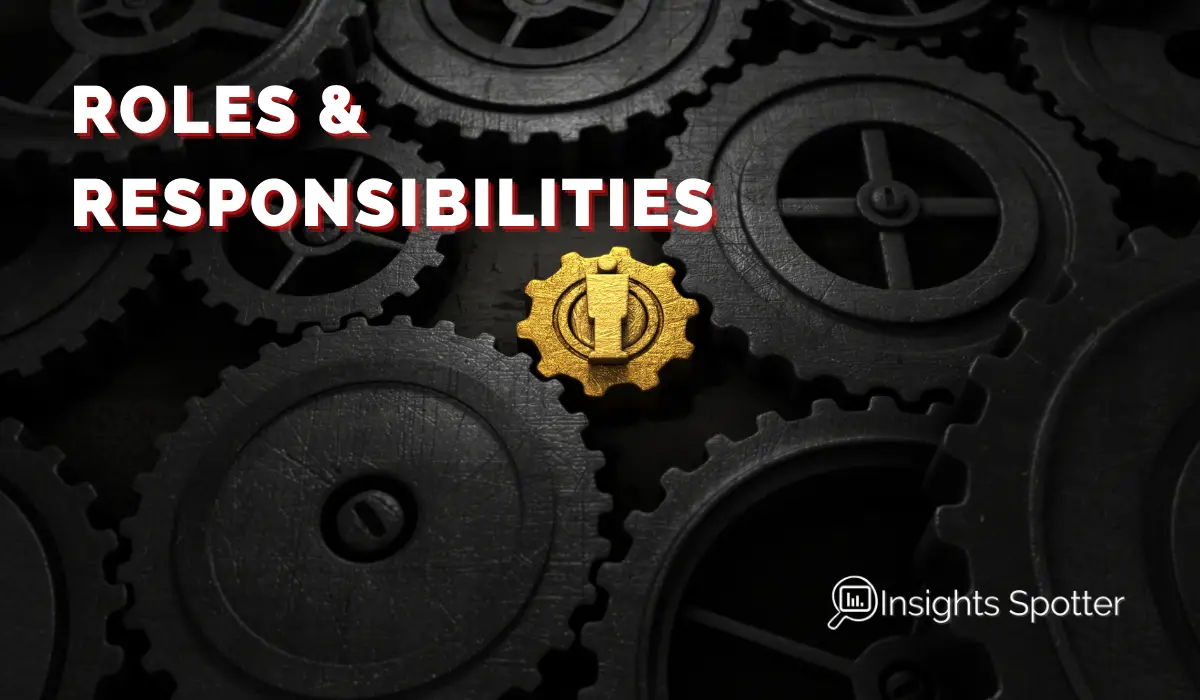 Project and Business Manager's Roles and Responsibilities
Area
Project Manager
Business Manager
Task
The focus is on the execution and coordination of a project or group of projects if you are a programme manager.
The focus is to manage various daily tasks and products in the business, raise ad-hoc or strategic long-term business objectives. But they are usually associated with a single department.
Plan
Planning and defining projects is a big part of project management. You need to have a plan to ensure you are successful and communicate to your varied team and management. After you build your plan, you need to manage the task specified.
Planning is mainly done once a year, and the work is done as it comes with less emphasis on strategic planning to achieve raised department objectives. There is little need to re-define a department every year.
Budget
Another essential part of project management is to monitor a scarce project budget. Usually, you will not get additional funding if you are over the budget. Alternatively, the project can fail. The budget is also quite hard to predict at the beginning of the project. Check out the post.
WHAT HAPPENS WHEN A PROJECT GOES OVER BUDGET? PREVENT IT
There is a business budget for licenses, staff, or to replace broken equipment. However, it is pretty predictable and consistent.
Timeline
This is a temporary process with exact starting and ending dates, not permanent. The end date is when the project gets completed. After the project is complete project manager moves to the next project.
This is a continuous process and does not have any end date. Plus, objectives that are planned to achieve might change.
Timeline
Interestingly, the manager's role for the cross-functional team is temporary, the same as a project. After work is complete, resources will be reallocated to different initiatives.
While in business, you have somewhat more permanent team members as part of a single department. Of course, there is a level of migration, but rarely you will get that the whole department is dismantled.
Teams
They are managing cross-functional teams with varied lines of management. Thus, you could have members who might report both to the project manager and their line managers for the time of the project.
Managing singular function teams like the Finance department, who all report to the business manager.
Goal
Usually, the goal of the project is to increase efficiencies, productivity or create a new product.
The goal for the business manager is to maintain consistent department function and manage relationships.
Types of Work
The project is a unique, complex process, and it has few or just a single clear objective.
It is a simple, repetitive process with usually multiple ad-hoc objectives or no clear goal in sight.
Measuring & Reporting
The project manager needs to define various KPIs to manage the progress and be successful in doing so. Most commonly concentrating on six constraints.
Business managers also need to measure the success of the department. However, instead of concentrating on six constraints, the KPIs will likely be more linked with service continuity or outputs.
Opportunities
The project manager usually works to address recognised business opportunities and would not create a new one while executing the project, except if this is the specific project objective.
Business managers will be the ones to look into new opportunities for the business and then request projects to achieve them.
Decision Making
The project manager makes decisions about the way to lead and manage projects. However, they do not make final decisions on the products or solutions. The role here is to inform senior management on the options and seek a decision.
Business managers take the role of decision making when it comes to solution or project outcome after the project manager informs about the situation and options.

Job Growth and Salary For

Project and Business Managers 
The salary could depend on multiple factors, such as level of experience, country or industry. You would expect to earn more if you say part of the Finance industry in London than government project in easter Europe. 
The Project Management Institute (PMI) surveyed 8,967 project managers in the United States as part of their Earning Power: Project Management Salary Survey—Eleventh Edition (2020). The survey found that the median annual salary was $116,000. The US Bureau of Labor Statistics reports a median salary (as of 2019) of $73,570 for project management professionals, with the bottom ten percent earning a median of $39,930 the top ten percent $128,420. Read more. In comparison, Glassdoor shows salary as $88,907.
On the other hand, the national average salary for a Business Manager is $80,455 per year in the United States based on Glassdoor (estimates are based on 5396 salaries). Read more
So it seems that the Project Manager a slightly more rewarded. Some of that could come down to the higher risk of the job, ability to meet business objectives. Also, projects are usually managed using only a few available frameworks, but the more you apply them and gain experience, the better you get. Then you can take larger projects, which increases your status and pay.
Of course, we can say something similar about business managers. Still, I think project managers, through various projects, have more opportunities to experience unexpected situations that enhance their seasoning (similar to seasoned fighters). 
Furthermore, there is also an increasing demand for project managers to various industries as there is clear value to having some experience lead the change through multiple unknowns. By 2027, the project management-oriented labour force in seven project-oriented sectors is expected to grow by 33 percent, or nearly 22 million new jobs. Read more.
While project managers demand is increasing substantially, The business managers needs are growing as well. But it is only average when compared with other occupations in the USA. Something to be expected. Read more.

Skills Important For 

Project and Business Managers
Unfortunately, it would be tough to become a project manager or business manager without any skills. In particular, if you would like to be a good one. Let's explore a few below. If you want to have a more extensive list of skills, check out my post: BUSINESS ANALYST TO PROJECT MANAGER: REAL EXPERIENCE.
Decision Making:

 The project manager might decide on resources allocation and the business manager on the right next optimisation for the department.

Commercial awareness:

 both managers need to understand the domain and industry they are working on. Some countless nuances need to consider in each project or business.

Time management: 

Businesses and projects need to be running efficiently as you do not want to waste resources or your time. Therefore, both need to keep an eye on tasks and priorities.

Problem Solving: 

There are always problems in business and projects. Managers are those that people turn to when things do not go by the plan.

Motivate and Inspire:

 Both need to manage teams and get the best out of them. A project manager might just do so over the time of the project but a business manager all the time.
All management functions have similar skills they will need the different is in areas of application. For example, a business manager might need to manage some business output delivery consistently and timely. In contrast, the project manager might need to manage project final delivery timelines. There will be some industry-specific skills. Project managers in the construction industry will have much more building site management skills than those in the Financial sector.
Project and Business Manager's Education 
Both fields require at least a bachelors degree. However, after that, you will need to get experience. There are also ways to improve in each area via further study. Project managers might go for PMI's PMP certificate, and business managers might consider MBAs.
However, education does not need to be just official certificates or schools. There are a lot of materials online like YouTube or blog posts like this one.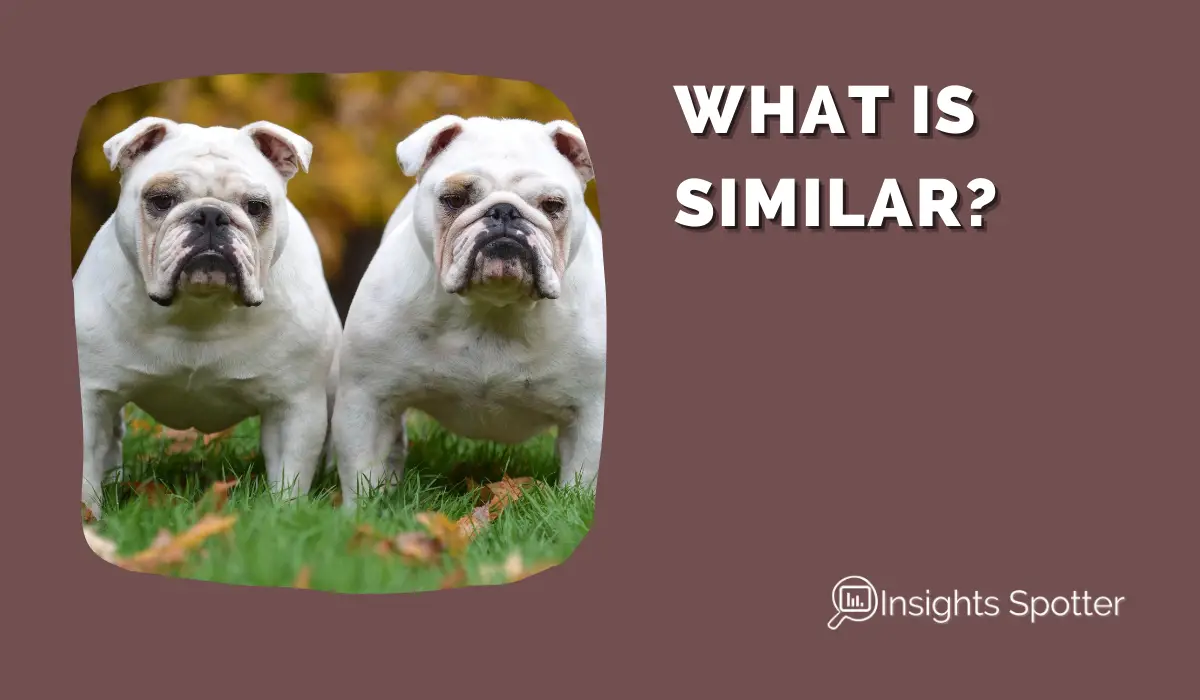 How are Project Management and Business Management Similar?
Similarities in the roles come down to the word management. They both have teams and processes they need to manage and ensure they are successful. Also, as you start a project, often you get involved with multiple business managers from different departments. Then the two roles actually work towards the same goal, to make changes in the business. Business managers would help with expert resources or describing the current situation. Eventually, when the project is completed, a deliverable will be released to business as usual.
Some other similarities are linked with stakeholder management, influence and diplomacy. It would help if you had the support of various stakeholders to push a project forward. As a business manager, you need other departments to help you in your daily processes and excel in your career.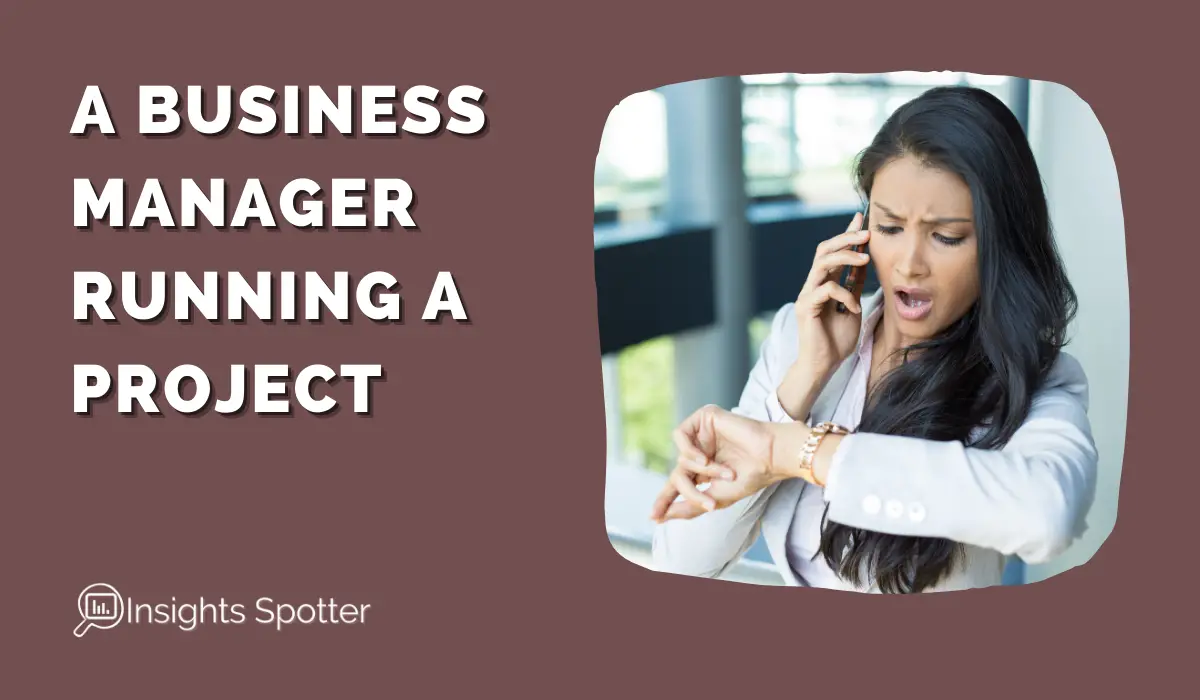 When Business Managers Needs to Run a Project?
Sometimes when somebody is good at business management, they get assigned to run some internal initiative. In such a situation, the manager might be tempted to run a project as they run the business. However, in my view, it would be a mistake. Still, that is not to say after some planning and reading, you might give yourself an excellent chance to be successful.
When you start any project, you need to get several items in place upfront. That would be your requirements gathering process, plan, risk & issues, budget, scope, stakeholder list and governance. If you get pay enough attention to these items, you have a fair chance. 
Also, you need to be careful not to concentrate just on your department overly. Projects are almost always cross-functional, and you will need to make sure the deliverables work not just for your area but also other impacted parts of the business. 
The good news is that the business manager will be already quite good at presenting ideas, running meetings and managing teams.
If you need to learn project management quite quickly with only the most essential things, I will recommend the following book: Project Management for the Unofficial Project Manager.
The most important thing is to prepare for this new challenge; do not assume that your will just magically do it the same way as you run your department. 
What Is a Business Project Manager?
You might think that a business project manager is somehow a combination of a project manager and business manager. However, it refers only to a usual project manager role. Business here means that the project manager works in the business. 
The position usually entails improving business efficiency via new technology or process changes. Also, it could involve increasing sales through the release of new products.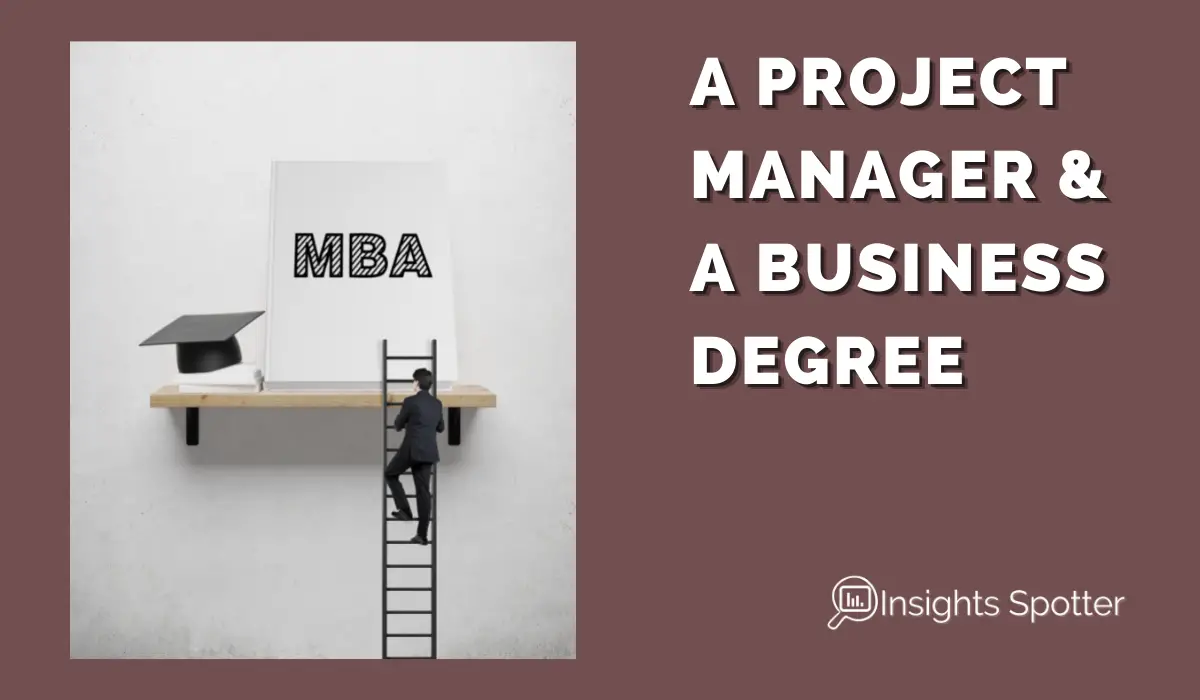 Can You Be A Project Manager With a Business Degree?
You can be a project manager with any degree. Most of what you will need you will not find in books. There is nothing better than real experience when running a project.
Of course, books will give you frameworks and a better understanding of the theoretical project management approach. Plus, a business degree will teach you about running a business and what is essential when improving it. Still, I think it is not crucial. I studied economics and do not feel I need a separate degree in business to run my projects.
To start in project management, you will need a bachelors degree in almost any field and then excellent organisational skills, communication and a logical approach to problem-solving. I know someone who had a degree in art, and she was a perfectly fine project manager.
Who Is The Boss of a Project Manager?
The answer is it depends. But first, let's establish that the Project Manager is the "Boss" of the project and not of the team temporarily allocated to the initiative.
Now, when it comes to the Project Manager Boss, you need to look into the organisation's structure. If they work as part of the Transformation department, then the department head will be the boss. If the project is hired from outside for a specific project, the sponsor(-s) could be the boss. If it is a smaller organisation, even CEO could be the boss if they provide the resources.
Conclusion: Project Manager vs Business Manager
I hope you have learned something new about the differences between project and business managers. As we discussed, it all comes down to the nature of the work. Both parties play an essential role in the organisation. The project manager manages change, and the business manager ensures effective business operations. Both positions are necessary for successful, long-lasting businesses.
---
Subscribe to our newsletter!
---
ABOUT ME
I am an experienced ex. Business & Data Analyst and now a Project Manager with multiple years of experience gained in several international companies.
These days, business problems require data crunching and telling stories to make the right decisions. Simply put, business stakeholders need insights into their projects and deliveries.
This is where I come in. I have learned and applied Python, Power BI, SQL and Excel to analyse and present data. Also, I gained experience in Project Management and Business Analysis. So, I can not only spot insights but execute business decisions. Moreover, I can teach you as well. Read More
---
Best Books
---
Need Project Manager's Help!?
Check out the Fiverr marketplace if you do not have time to run your own projects or just need extra help. They do have multiple project professionals, including project managers. Maybe you will find just the right fit to take some burden from you. I have used Fiverr in the past. The prices are also not too bad. If you seek PM via the corporate route, it will be easily 5x the price.