Should I Hire a Project Manager?
Any business at least has one project. After all, that's how successful operations often begin. But as projects seem easier to handle nowadays, you may wonder if hiring a project manager is necessary.
Generally speaking, yes, hiring a project manager (a.k.a. PM) is advantageous for your business or company. Finding a qualified and experienced project manager will not just ensure project completion. It will also influence the success of the business altogether.
However, in most cases, small business owners are hesitant to hire a project manager under the assumption that the cost can outweigh the gains, only to learn that the returns of investment can be for a long-term period.
Nevertheless, if you have doubts about having a project manager on board, read on and find out how PMs can help your business thrive.
Do We Need a Project Manager?
Yes, a project manager is a pivotal position for the success of your project and your business as a whole. For starters, project managers are the overall in-charge of the development to which your company undergoes.
When it comes to project management, creating a structure is utterly essential. Doing so requires expertise in the field and mastery of well-tested tools and trends. Likewise, project managers are widely experienced, not just in a single industry.
Established PMs have their fair share on several issues concerning the different phases of project management (initiation, planning, execution, monitoring and controlling, and closing). Hence, you can expect that they are well-versed in dealing with these problems.
Should I Hire a Project Manager or a Business Manager?
A project manager was given such title for a reason – and that is because they handle projects of any sort that require specific attention and skill set. Therefore, appointing a business manager as your project manager can have several consequences.
It is imperative to understand the difference between business and project management. By doing so, you are not simply educating yourself about the critical distinction between these two business aspects. You'll also get to understand what specific impact they have on your operations.
With that, you'll see how interchanging a project manager, and a business manager can be detrimental to your business.
Project Management Vs. Business Management
Simply put, project management is considered to be more complex, yet it requires specific tasks, deadlines, and goals defined by their completion. It is generally time-bound and can reach a full-stop in execution depending on the project's direction.
On the other hand, business management is directly involved in business operations. Hence, it is continuous and requires consistency or improvement depending on where the business stands.
Your business manager is in charge of ensuring that operational tasks are executed following the quality set by the company. Hence, if you reassign your business manager as a concurrent project manager, your operation may suffer.
In the same way, if you opt for an experienced business manager instead of a project manager by profession, you may be hiring someone who lacks the necessary technical skills for project management crucial to project completion.

What Does a Project Manager Really Do?
The project manager is responsible for the initiation and completion of a project. This could be loosely translated to "the project manager drives either project success or failure."
Project managers are the head of the project or development. The duties attached to this position are broad and require a great deal of project management strategies, principles, and tools.
Therefore, you can't really define a project manager's job in concrete terms as it involves many functions, from budgeting to strategic alignment and quality control.
In short, the project manager is the overall facilitator of the project task, ensuring that tall actions are executed the proper way at the right time.
Here are the most critical responsibilities of a project manager:
Defining the project scope

Aligning the project goals to the business strategies and general vision

Outline a plan for the deliverables

Create a viable budget plan and timeline

Create risk assessment reports

Delegate key tasks to team members

Provide psychological safety and empower the team

Resourcing funding and manpower

Introducing project management platform and tools

Coordinating and reporting results to stakeholders

Evaluating the results and recommending further actions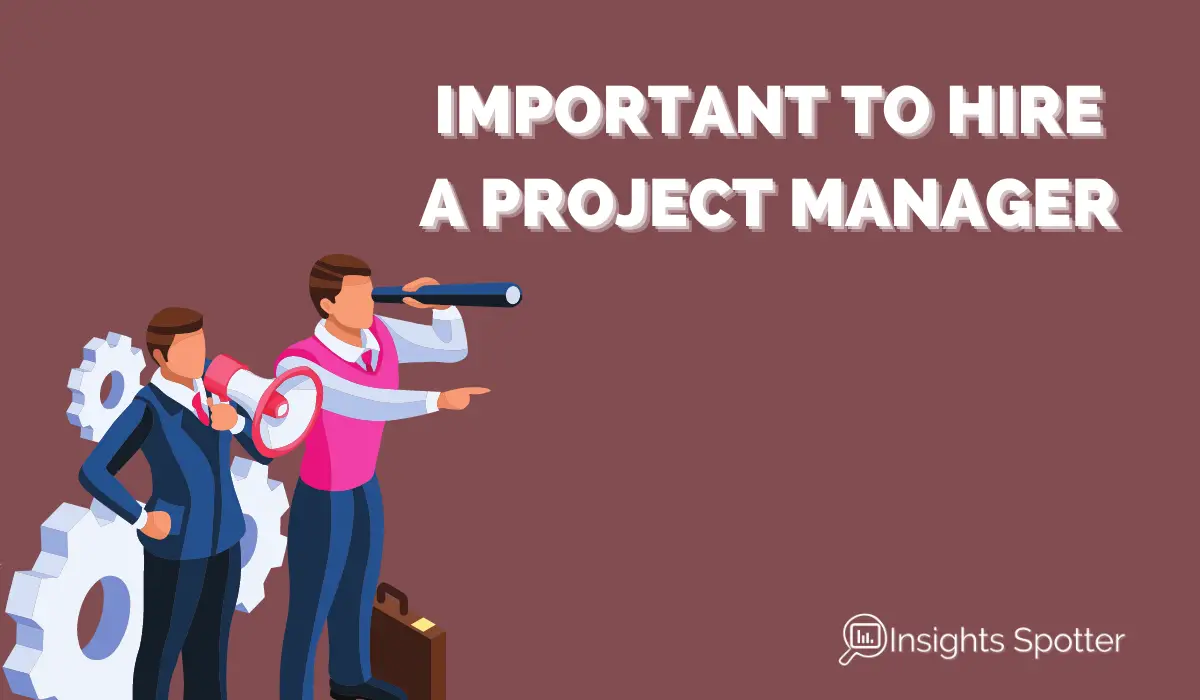 Why Is It Important to Hire a Project Manager?
Hiring a project manager is essential for your project to have a more refined structure and direction aligned to the stakeholders' expectations and business goals.
Many business owners often develop a vision of what they want for their business, whether it's a technological upgrade or market expansion. These potential developments have established endpoints but lack the frame and form to turn them into reality. This is where project managers come in.
Project managers provide the key steps to your project vision using their expertise in the field and industry-specific set of skills and tools at their disposal.
With that being said, project managers are not your typical employees. Instead, they emulate your leadership but within the close circuit of a particular project. Hence, you relinquish the burden of initiating a project to your PM with the assurance that the phases are completed efficiently.
Advantages of Hiring a Project Manager
When you hire a project manager, you save yourself from several troubles that often come with working on a project without someone to oversee, facilitate, monitor, and evaluate the process.
Check out some of the advantages you get to enjoy when you hire a project manager.
1.   Practical Planning
When inexperienced employees plan projects, there is a likelihood that the plans can go beyond the realistic results. However, once you bring in a qualified project manager, you can expect the key project elements to become harmonious. Project managers are trained to align the budget with the timeline and goal of the project. Hence, the projected outcome is more sensible.
2.   Proactive Project Management
Teams working on the project become more productive with proactive management. A project manager is directly involved with the different tasks at hand. Thus, follow-ups, monitoring, and constant communication become a default in the position. In turn, team members and stakeholders are assured that the project is moving forward according to schedule.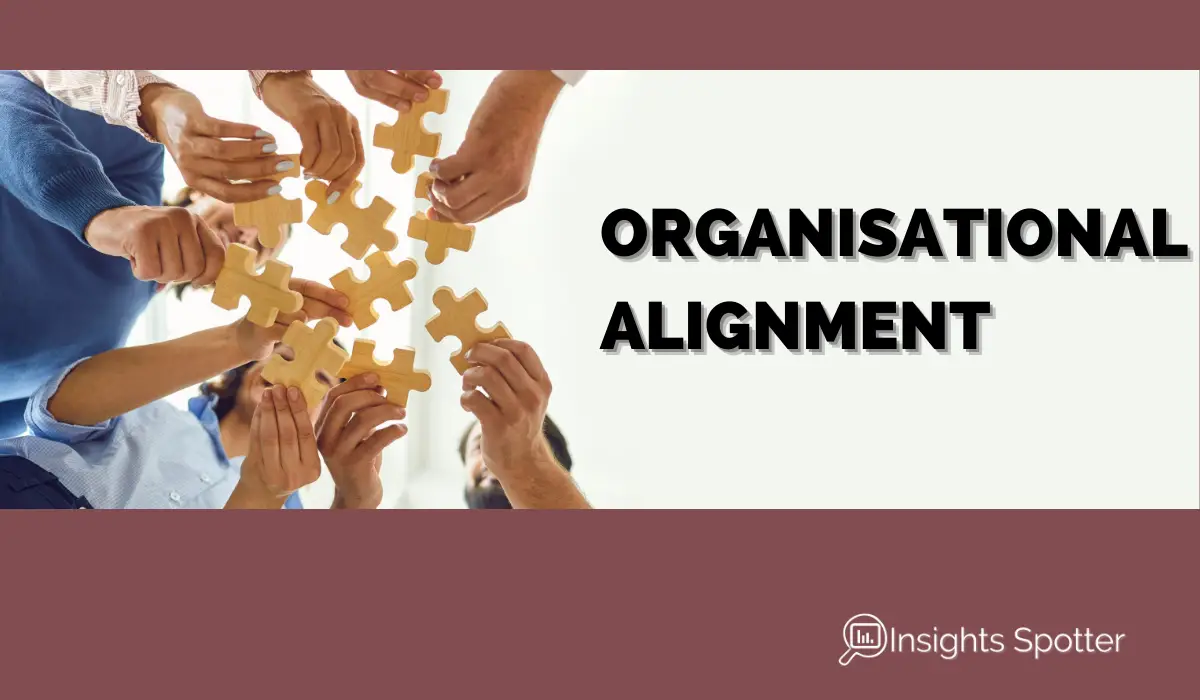 3. Organisational Alignment
One of the first tasks of a project manager is to align the project goals with that of the business strategies and operational dynamics. Completing these tasks bolsters the purpose of the project for the success of the business in general.
4.   Strengthened Quality Standards
Project managers do not simply strive to stay on track or stick to the budget allocation. One key responsibility of PMs is quality control. This means that each action, product, or service meets the quality standards and high-performance indicators throughout the project phases.
5.   Cost-Effective
Some people are sceptical about how hiring a project manager can save you more money, considering how lucrative the pay for project managers is. Nonetheless, this assumption is firmly contradicted by the long-term results-driven by project managers.
You indirectly ensure that the expenses do not exceed the budget when you hire a project manager. Or, if additional money is required, the PM will secure funding opportunities. Likewise, project goals are met according to the expectations of stakeholders.
The success of the project itself, driven by the project manager, leads to more prospects for sales or income generation.
How Much Should You Pay for a Project Manager?
The exact salary of a project manager depends on the size of the project and the level of expertise, industry type, and experience of the candidate.
For example, a project manager hired for a small project can get paid less than $10,000. However, a medium-sized project will exceed that cost even up to $100,000. On the other hand, bigger projects which are often involved in corporations and large-scale businesses, will require payment for a project manager to go even up to $1,000,000.
Of course, these numbers are influenced by the type of project, the length of time required for its completion, the needed resources, and many other factors.
How Do You Pay a Project Manager?
Generally, the hourly rate for a project manager is between $63 to $71. Some businesses calculate the pay for their project manager based on the project's total budget. This is pretty common with large projects.
Likewise, a project manager, especially those who have established a good reputation in the industry, usually provides a flat fee based on the services rendered by the sought-after PM.
In negotiating the payments for the project manager, it is essential to note the payment process throughout the first and last stages of the project completion. Project managers may opt for a one-time payment or milestones payments where they get paid every after each phase of the project is completed.
Why Are Project Managers Paid More?
You may wonder why project managers are paid this much, especially for large projects. These figures come as no surprise within the project management industry, considering project managers are meticulously screened based on pristine qualifications.
To begin with, project managers need to secure broad experiences across industries to prove themselves worthy of the price. Next, some business organisations look for certifications. Finally, technical skills are also properly scrutinised along with desirable qualities.
In short, the criteria for a project manager can be more comprehensive than any other position in the business. Nonetheless, for project managers in charge of small or medium projects, the expectations may be lesser, but the qualifications are still at par with the project's goals.
What to Look for in a Project Manager?
Since project managers are paid heftily for their experience and expertise, it is imperative to ensure that you are setting the right qualifications for your project.
Having that in mind, you become more thorough in creating a list of criteria for the right project manager for the job. These criteria must be properly assessed during the written evaluation and interview process.
We have well-established that project management is not a simple job. It is a position of power, leadership, and accountabilities.
Therefore, it is best that you should create and define your hiring criteria based on the following competencies: communication, leadership, organisation, task management, negotiation, and technical skills.
Excellent Communication Skills
This may seem obvious, but impeccable communication skills are necessary to provide clarity on the overall direction of the project. There is no doubt that effective communication is a strong element of project and company success.
There are different types of communication within project management, and each one requires different approaches and levels of formality.
For example, you may be carrying out conversations a little informal when talking to your team, depending on the gravity of your discussions compared to when you are engaging in external communications with suppliers, clients, and third-party service providers.
Likewise, communication takes plenty of forms. As a rule of thumb, information is conveyed via verbal and non-verbal communication. However, in the case of project managers, these forms of communication go up a notch.
First, you have informal communications such as daily emails, internal messages through direct messaging, impromptu calls or video conferences, and other forms of communication. Then, you also have formal communications. These include sending press releases, reports, presentations, etc., directed towards stakeholders and board members.
An excellent way to assess a potential project manager's communication skills is through providing specific scenarios during interviews asking them for a proper response. Also, make sure to gather vital information on how they completed their last project, including their personal dealings with stakeholders from the past.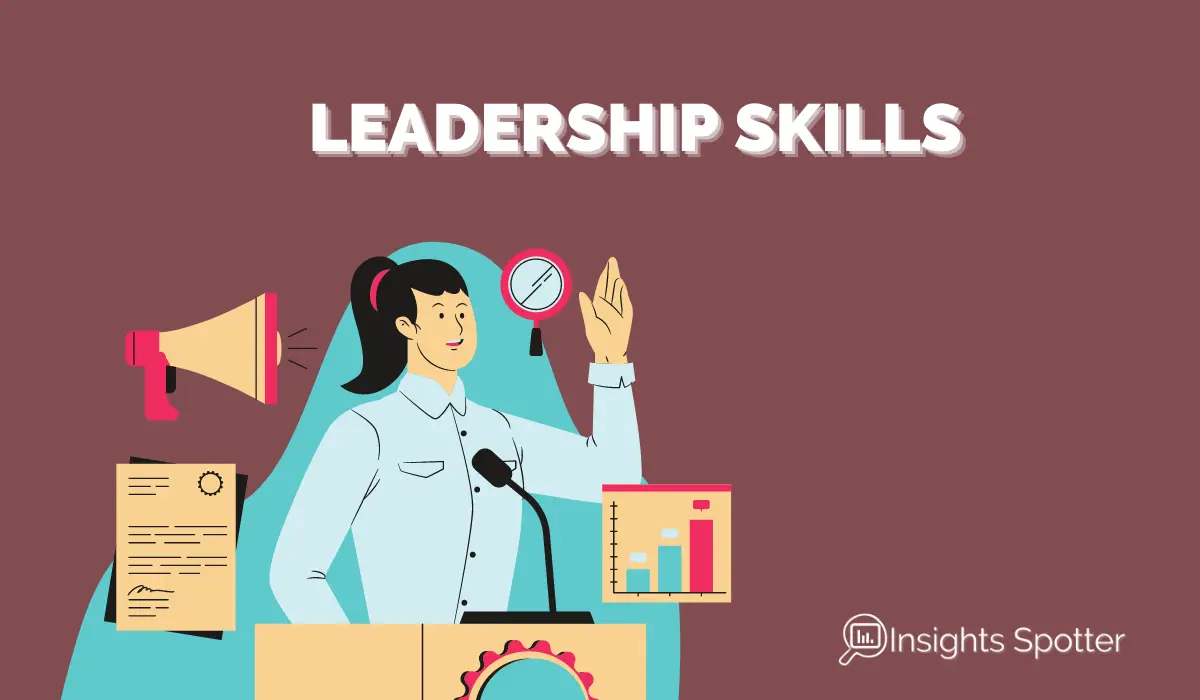 Unwavering Leadership Skills
Hiring a project manager is essentially hiring a leader. Hence, if you hire someone who clearly lacks leadership skills, you're basically forfeiting the successful completion of the project.
Leadership skills are generally defined by the project manager's level of influence over the team. However, it goes beyond authority and impact.
Project managers wear different hats throughout the different phases of the project. Your project manager even has to shift from facilitator to mentor to supervisor every now and then.
These transitions are vital to ensure each team member understands their roles to avoid any delay or mishap in the execution of the key tasks.
Therefore, without understanding and practising the key aspects of leadership such as problem-solving, assessment, empowerment, and 
Organisational and Task Management Skills
If there's one skill that project managers have to master, it should be task management and organisational techniques. Regardless of the project size, an effective project manager has to delegate the proper task to the right personnel. But this goes beyond a simple assignment.
After delegating these tasks, a project manager has to make several follow-ups and internal evaluations. Likewise, during planning, the degree to which the project manager showed their organisational skills became a critical foundation for the succeeding transition to the other phases.
The project manager will need to align the project with the business goals and strategies. It is followed by identifying the tasks and key indicators included in each phase.
All these actions and more require foresight and an incredible sense of organisation in scheduling and prioritising tasks.
Negotiation and People Skills
Interpersonal skills are instrumental in establishing healthy relationships with stakeholders and your entire team.
In the same way, mastering negotiation and other skills related to it will bring you steps closer to completing the project goals.
Say you're a service provider in the construction industry trying to complete a larger-scale project in your area. Whenever necessary changes require a bit of compromise from your client, you can count on the project manager to facilitate the negotiation process without generating more issues along the way.
Project managers who know their way around people can be lifesavers. Hence, look for one who has varied experience in handling people from diverse backgrounds and has different personalities.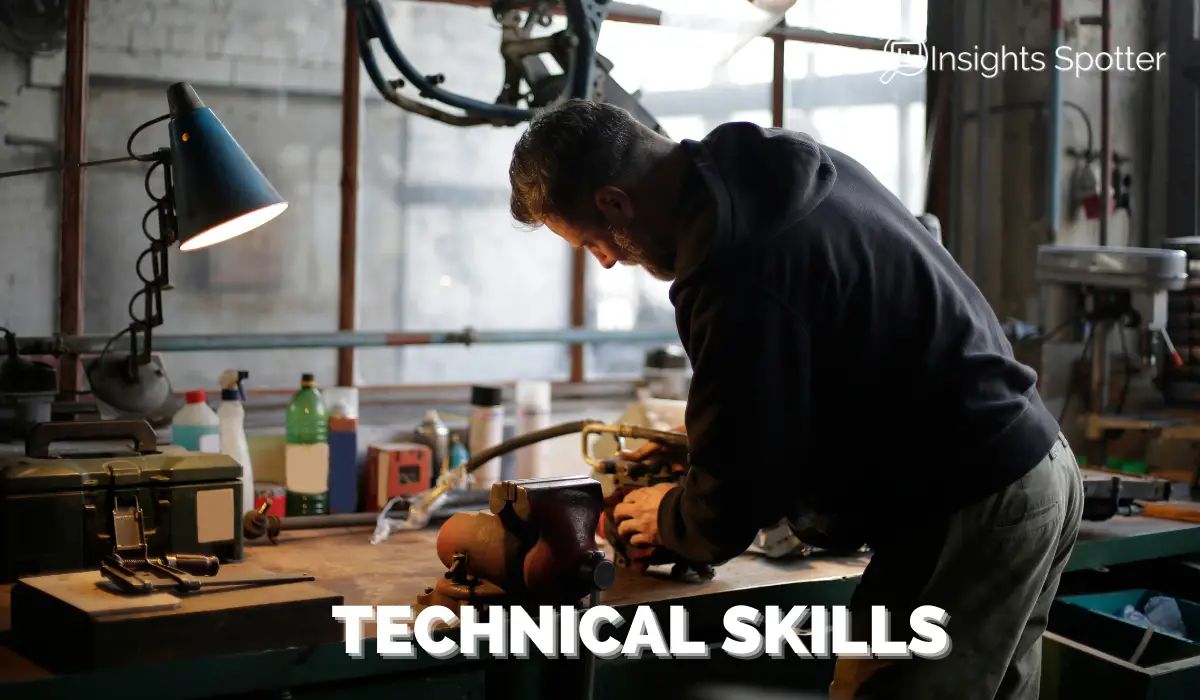 Technical Skills
While it is no doubt advantageous to look for a project manager with the abovementioned skills, they become futile without the necessary technical skills for project management.
These technical skills are highly job-specific, including budgeting, risk management, forecasting, software mastery, meeting facilitation, presentation, strategic planning, project lifecycle management, scrum management, performance tracking, financial modeling, lean thinking, etc.
During the screening process for the project manager position, include sections in your written assessment or interview that measure your applicants' knowledge and background on these skills.
Summary
Hiring a project manager is definitely never a waste of resources. In fact, many businesses and companies can attest that having a project manager on board cuts the probability of going over budget or project delays.
In many ways, you have higher chances of success with your project and, by extension, boost your sales or income when an effective project manager leads your team.
Hence, don't hesitate to find your business a qualified project manager to handle several developments in your business.
Not only does it take off the burden of project management from your shoulders, but you can also rest assured that all the phases are in order under the right timeline while passing the key indicators for success.
---
Subscribe to our newsletter!
---
ABOUT ME
I am an experienced ex. Business & Data Analyst and now a Project Manager with multiple years of experience gained in several international companies.
These days, business problems require data crunching and telling stories to make the right decisions. Simply put, business stakeholders need insights into their projects and deliveries.
This is where I come in. I have learned and applied Python, Power BI, SQL and Excel to analyse and present data. Also, I gained experience in Project Management and Business Analysis. So, I can not only spot insights but execute business decisions. Moreover, I can teach you as well. Read More
---
Best Books
---
Need Project Manager's Help!?
Check out the Fiverr marketplace if you do not have time to run your own projects or just need extra help. They do have multiple project professionals, including project managers. Maybe you will find just the right fit to take some burden from you. I have used Fiverr in the past. The prices are also not too bad. If you seek PM via the corporate route, it will be easily 5x the price.